Schneider Electric and Pacific Gas and Electric Company (PG&E) have launched a distributed energy resource management system (DERMS) on Microsoft's Azure.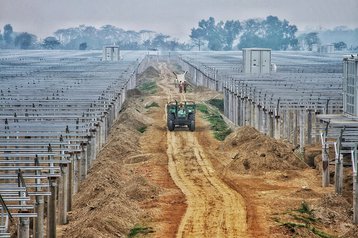 The DERMS is intended to help maintain grid reliability while also encouraging the adoption of electric vehicles, energy storage, rooftop solar, and other distributed energy resources (DER).
Grids around the world are struggling to keep up with demand, and are suffering from the effects of extreme weather conditions. Increasing the use of DER can help improve grid flexibility and reduce the strain on resources.
The DERMS EcoStruxure runs on Microsft Azure and collects, analyzes, and optimizes data collected from DER. This can help grid operators to see what is happening more clearly, and use DER where appropriate as grid resources.
"PG&E is partnering with the best and the brightest to deliver breakthrough solutions for our customers. Having efficient and reliable renewable energy resources integrated into the grid, with a powerful DERMS controlling and synchronizing them means that we can continue to grow the share of renewables in the grid while maintaining safe and reliable power," said Patti Poppe, PG&E CEO.
"It's a customer-focused energy solution that will bolster reliability and affordability on the path to a clean energy future."
PG&E serves customers in Northern and Central California, providing gas and electricity to 16 million customers. The state suffers from power outages during periods of extreme weather - for example, storms took power down for some residents for over four days in January of this year. Similarly, in the hotter months, issues like wildfires can severely damage grid infrastructure, or hot weather alone can cause massive influxes in demand.
To try and reduce the risks of this, PG&E has been investing in infrastructure. Over the past few years, the company has connected 700,000 customers with solar power to the grid, and has increased its battery energy storage from 6.5MW in 2020 to 1,200MW today.
Schneider Electric has had a relationship with Microsoft for the past 30 years, using the latter to deliver solutions via cloud computing.
"Collaboration is key to addressing the complex global energy challenges and achieving a more sustainable future," said Darryl Willis, CVP of energy and resources industry at Microsoft. "Our collaboration showcases the power of combining expertise and leveraging digital innovation to help deliver a future-ready, secure, agile, and resilient grid."