Schneider Electric's acquisition of software company Aveva has closed.
Schneider already owned around 59 percent of the company, in a $3.4 billion reverse takeover in 2017 that allowed Aveva to retain its London listing. It has tried to buy the software company several times, but failed to convince investors.
After an initial bid last September, Schneider boosted its offer for the remaining shares in a deal that valued the whole business at around $11.9 billion.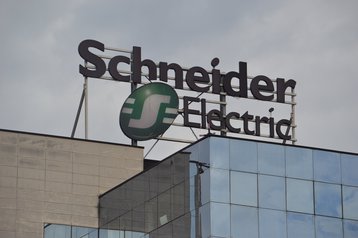 One of Britain's oldest tech companies, Aveva offers industrial software including operations & device management, monitoring & digital twin solutions, engineering & design, and data management. It targets industries including manufacturing, energy and infrastructure, and data centers.
The company claims more than 20,000 customers worldwide. Aveva said that it wants to become the largest software-as-a-service provider as it shifts to a subscription-only business model.
"The needs of the industrial world are becoming ever more complex," Peter Herweck, CEO of Aveva, said. "But the opportunities to create competitive advantage, value, and sustainability through digital transformation have never been more compelling."
Philip Aiken, chairman of Aveva, added: "It has been a pleasure to be chairman of Aveva over the last decade, as the business has grown to be a global leader in industrial software and the largest listed technology company in the UK."