Canadian telco Shaw Communications will sell its Calgary-1 data center to colocation company eStruxture.
Shaw plans to maintain a wholesale relationship with eStruxture and continue to resell colocation services through the data center.
Aiming for the top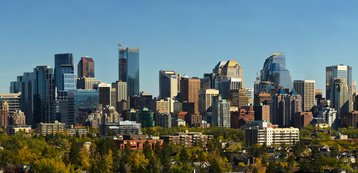 The 65,000 square foot (6,000 sq m) data center can support power densities up to 30kW per cabinet. The first phase of the facility was commissioned in August 2015 and awarded Uptime Institute Tier III Design and Construction certifications.
"We're excited to announce the acquisition of the newest, most state-of-the-art data center in Calgary, and welcome Shaw's existing data center employees and customers to eStruxture," Todd Coleman, president and CEO of eStruxture, said.
"This acquisition furthers our strategy of becoming the leading cloud and carrier neutral provider in Canada. We are committed to keep pushing to deliver more for our customers - more capacity, more locations, and more cloud and network connections."
The terms of the transaction was not disclosed. In June, eStruxture secured an expanded $170 million credit facility. At the time, Coleman said: "We consider this additional debt financing very important to our long-term growth strategy of becoming Canada's leading provider of data center and connectivity services,"
The business is headquartered in Montreal, and the city hosts three of its data centers. The first (MTL 1) was acquired with the purchase of Netelligent Hosting Services in 2017, and expanded recently.
The second (MTL2) is located in the former printing facility of The Montreal Gazette, while the third (MTL3) was previously owned by local colocation provider Kolotek. eStruxture's facility in Vancouver (VAN1) is located in Mount Pleasant.