Siemens is offering an AI-powered thermal optimization service for data centers, based on artificial intelligence technology from Vigilent. The deal extends an existing reseller partnership in the US.
Siemens' building technologies division will use the Vigilent AI product to improve the way cooling is delivered and distributed throughout the white space in a data center, eliminating both hotspots and over-cooling, using real-time analysis of sensor data to control the temperature dynamically. Siemens has also become a minority shareholder in US-based Vigilent.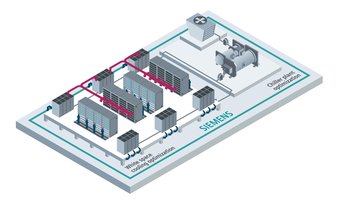 Cult of the cool 
"Siemens will offer this to the data center market from hyperscale down," Laurent Tognazzi, global head of data centers at Siemens, told DCD, explaining that the optimization service will bring together Siemens' building technology management and energy management skills.
The company has a cloud-based Internet of Things platform called MindSphere, which is being populated with applications, and operates across the company's divisions. Siemens already has a product called Demand Flow which optimizes the use of chiller plants - but the Vigilent offering will improve that with further intelligence, extending Siemens' reach into the white space, he explained.
The offering will be delivered by Siemens staff trained with the Vigilent product, who will liaise with Vigilent to tune and improve it, according to roll-out manager Jan Monica. Siemens has some 800 staff working on building performance and sustainability, who, on average, make 23 percent energy reductions for their customers, totaling €147 million ($174m) in 2017.
IoT in the racks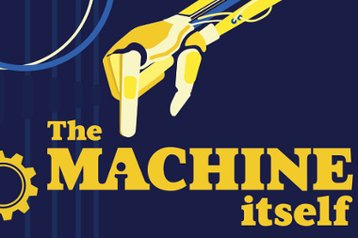 "Vigilent complements our proposition, by allowing us to optimize the white space," Tognazzi said. "This offers IoT in the racks, combining the IT with operations technology (OT)."
The offering will be able to tune data centers so that cooling is supplied according to demand, said portfolio manager Jan Fluri. This will enable wasted chiller resources to be switched off, so less cooling is required, with a payback time of two to three years. However, reduced cooling won't increase the danger of overheating: sensors in the racks will find hot spots as they develop, and ensure that extra cooling is delivered to them.
"It will drive improvement across the entire data hall, controlling each and every CRAC unit, and continuously monitoring how they perform," Fluri said. "Every fan speed is optimized in real time, and each CRAC unit is adapted to real need."
Automating buildings
Also this month, Siemens announced it will buy J2 Innovations, a building automation and IoT specialist with an open software framework. California-based J2 will become a Siemens subsidiary, and Siemens will sell its products beyond North America.
J2 has been around for ten years and is known for its FIN (Fluid INtegration) framework, which monitors and manages automation systems for buildings.