Web hosting specialist Simple Helix has held an opening ceremony for its first fully owned data center in Huntsville, Alabama.
The 1.1MW facility consists of two data halls, offering a range of colocation, managed and cloud services.
"Huntsville is home to Cumming Research Park, aerospace and military technology companies, and the NASA Marshall Space Flight Center. The only thing missing was a tier III, enterprise–class data center. Today, Simple Helix fills that void," said Steve Shickles, CEO of Simple Helix.
Filling the void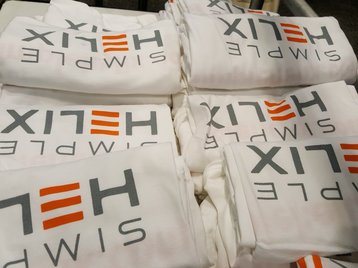 Simple Helix is a private company established in Huntsville in 2008 to offer web hosting services to eCommerce businesses. Until now, it has been hosting its infrastructure in data centers run by wholesale colocation providers in the US and Europe.
The new primary facility consists of two independent data halls, each having their own dedicated power and cooling equipment, and enough space to host 50 racks. Cooling is provided using a closed loop chiller system in a 2N configuration, and there's 2N redundancy on generators.
The data center was built to Tier III specifications – although there's currently no information on whether the company plans to apply for a corresponding certificate from either TIA or the Uptime Institute.
"Space, defense, and academia are Huntsville. They are all major components of our economy. Now, so is technology. Huntsville is repeatedly featured on lists of emerging technology hubs and places to watch. We wanted to embrace that reputation for technology and partner it with our southern hospitality to create a state-of-the-art enterprise-class data center with world class Huntsville based customer service," Shickles said.
Next, the company plans to establish presence in Singapore and Sydney.