South Korean telecoms company SK Telecom has invested $100 million in buzzy generative AI startup Anthropic.
As part of the deal, the two companies will jointly develop a large language model (LLM) optimized for telecoms operators. It will be a specific variant of Anthropic's wider 'Claude' model, support Korean, English, German, Japanese, Arabic, and Spanish and be overseen by Anthropic co-founder and chief science officer Jared Kaplan.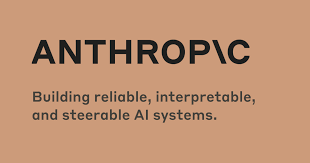 The resulting AI model will be shared with the Global Telco AI Alliance, an industry group founded last month by Deutsche Telekom, e&, Singtel, and SK Telecom. It will be used for industry-specific customer service, marketing, sales, and interactive consumer applications.
Anthropic is a Californian-based business founded by ex-OpenAI executives that has raised more than $1.5 billion. SK Telecom's investment arm SK Telecom Ventures has previously taken a stake in the company.
Among its other investors is Google, which put $300m into the business - in return for what was originally believed to be an exclusive cloud contract. However, in recent months, Anthropic has become a vocal Amazon Web Services customer.
With the latest investment, Anthropic co-founder and CEO Dario Amodei said: "SKT has incredible ambitions to use AI to transform the telco industry. We're excited to combine our AI expertise with SKT's industry knowledge to build an LLM that is customized for telcos. We see industry-specific LLMs as having high potential to create safer and more reliable deployments of AI technology."
SKT CEO Ryu Young-sang added: "By combining our Korean language-based LLM with Anthropic's strong AI capabilities, we expect to create synergy and gain leadership in the AI ecosystem together with our global telco partners."