The newly-formed US Space Force has chosen PSSC Labs to build a high-performance computing cluster for monitoring and predicting launch conditions.
The supercomputing company previously delivered systems to the 45th Space Wing, the then-space focused arm of the US Air Force.
When the wind blows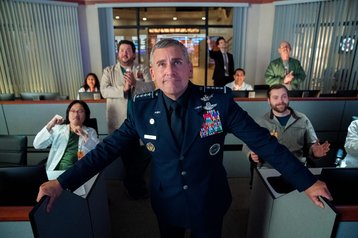 Space Force initially sought proposals for the HPC system, receiving hundreds of submissions. It then whittled that number down to six submissions, that were brought together at a 'Space Force Pitch Day.'
There, PSSC and two undisclosed partners won the contract to provide a Weather Data Ingestion solution. The goal is to deliver a single dashboard to help operators monitor and anticipate launch conditions, through the use of a high-performance computing platform, artificial intelligence, and graphical tools that are easily understood by human operators.
Platform specifics were not revealed, but PSSC's prior deliveries to the 45th Space Wing consisted of nine PowerWulf ZXR1+ HPC Clusters for Range Safety Analysis (for more on the PowerWulf, here's a video of the company's director of North American operations karate-chopping and high-kicking in front of one).
"We knew our long and successful history at the 45th would make our Space Force Pitch a strong contender," Alex Lesser, PSSC Labs VP, said. "Over the past decade PSSC Labs has ensured the safety of government and civilians during any missile launch not only at the Eastern Range but across the United States."
Depending on Covid-19 delays and restrictions, the system is set to be delivered over the next few weeks. It will join Space Force, a new arm of the military created under President Trump, which has so far received a mixed reaction.
Critics have pointed out that the Air Force already had a space command, and that Space Force risks escalating the militarization of space. Proponents argue that it is now time for the space domain to get its own military arm (just as the Air Force was spun out of the army in 1947), and that the militarization of space is inevitable.
Over the next year, 16,000 Air Force active duty and civilian personnel are to be reassigned to the Space Force, as the military branch slowly forms, developing its own independent procedures for manning equipment, and training personnel, along with creating uniforms, ranks, logo, patch, awards, and official song.