Spanish insurance firm Mapfre is putting its data center up for sale in a potential sale-leaseback deal.
Cinco Dias reports the company has tapped CBRE to find a buyer for the facility, located along Tales de Mileto in the Alcala de Henares area of Madrid.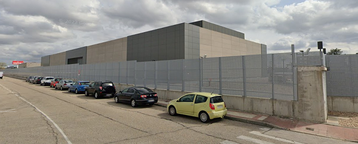 The 8MW data center – set on 16,000 sqm (172,220 sq ft) with 2,4000 sqm (258,330 sq ft) of technical space – was inaugurated by Mapfre in 2013. Uptime lists a Tier III-certified facility – CPD Mapfre Tales de Mileto – as owned by Mapfre.
Mapfre sources told CD ownership of the data center is no longer strategic. The company aims to keep its IT equipment in the facility and remain as a tenant of the potential buyer. Part of the infrastructure is reportedly leased to technology firms such as IBM.
Mapfre is also said to be considering including land next to the complex and other facilities in the area.
El Economista reports the facility has attracted more than 30 bidders, and the insurer aims to close a deal before the end of the year.
Mapfre began construction of the data center in 2012 as it sought to triple the data storage space alongside other facilities the group had in Miami, Florida; Sao Paulo, Brazil; and Webster, Massachusetts.
At the time of the launch, Enrique Laso, Mapfre's deputy general manager of Infrastructures, architecture and communications, said the goal was for the site to provide service to the company for 20 years.
A version of this story appeared on our Spanish edition.