New Zealand telco Spark plans to launch a direct-to-cell satellite service in partnership with Lynk Global.
Spark this week said a trial was set to launch by the end of the year. The initial trial service will enable text messaging periodically during the day, building towards a more regular service during 2024 as more commercial satellites are deployed, including voice and data.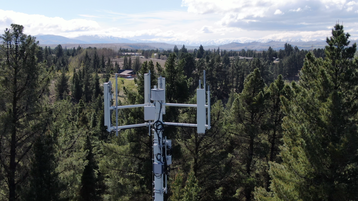 Initially, a subset of Spark mobile customers will be able to opt-in to a free trial, before rolling out to more customers as more satellites come online.
The new partnership follows a distribution agreement with network services company Netlinkz to provide Starlink connectivity services to Spark customers. The agreement follows a successful trial with a number of NZ businesses.
Spark product director, Tessa Tierney, said: "We believe satellite has an important role to play in connecting Aotearoa New Zealand. And once there are more satellites launched and the service is available more broadly, it will allow our mobile customers to start to use their phones in more areas that aren't reached by traditional mobile coverage."
Tierney added: "This partnership with Lynk, and our partnership with NetLinkz to offer a satellite business connectivity service are part of Spark's broader strategy to use satellite as a part of our connectivity offer to customers. We are continuing to work with these and other potential partners to broaden the services Spark can offer."
Lynk sent its first Lynk Tower 1 ''orbital base station' satellite into space last year. Two more Lynk Towers were launched into orbit in January. When commercially launched, the orbital base stations will be able to connect to existing standard mobile devices on Earth, providing 2G, 4G, and 5G connectivity, the company claims.
Last month rival telco 2degrees announced its own trial with Lynk, using the service for backhaul and business customers.
Lynk has signed commercial agreements with more than 25 MNOs covering more than 40 countries, including Vodafone Ghana, Globe Telecom in the Philippines, Telecel's Centrafrique in the Central African Republic, and Rogers in Canada.
One NZ (previously Vodafone NZ) is partnering with Starlink for direct-to-cell services. Starlink has previously signed direct-to-cell agreements with T-Mobile in the US, Rogers in Canada, and Salt in Switzerland, as well as a backhaul deal with KDDI in Japan.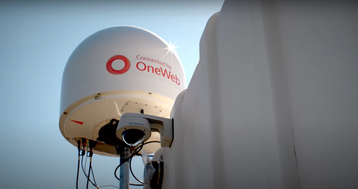 OneWeb signs another deal with Hughes, launches maritime service
OneWeb has signed another distribution deal with its investor Hughes. The new deal will see Hughes sell OneWeb's connectivity services to the airline market, launching new LEO in-flight connectivity solutions to deliver passenger Wi-Fi.
"This latest agreement enables Hughes to bring the advantages of the OneWeb system – global reach, low latency, high speeds, and enterprise-grade service – to airlines and select partners so they can meet the growing passenger demand for in-flight Wi-Fi," said Reza Rasoulian, vice president, Hughes.
Hughes Network Systems' parent company EchoStar is an investor in OneWeb. Hughes is a OneWeb distribution partner for fixed satellite services across the Americas and India, and for services to the US Department of Defense.
The satellite firm has also announced a try-before-you-buy maritime service. OneWeb aims to deliver full global maritime coverage by the end of the year through its maritime communication partners, including AST Group, Marlink, Speedcast, and mu Space.
Carole Plessy, VP Europe and maritime at OneWeb said: "Since unveiling our commitment to the maritime community at Nor-Shipping four years ago, the demand for ubiquitous high-speed connectivity across the globe has surged exponentially. Today, OneWeb's complete satellite constellation is successfully deployed, enabling us to now launch our guaranteed connectivity services to the maritime industry."
Speedcast and German shipping company Reederei F. Laeisz have deployed Intellian-made OneWeb terminals on the RV Polarstern, a polar research vessel operated by the Alfred Wegener Institute, Helmholtz Centre for Polar and Marine Research (AWI).
Andre Eerland, VP commercial maritime at Speedcast, added: "We're excited to partner with OneWeb on the first live deployment of its LEO maritime connectivity network for our customer, supporting the research efforts of AWI and international scientists aboard the RV Polarstern. This project represents an important step forward in a changing industry landscape, where customers now have more options than ever to ensure reliable and seamless connectivity while operating in the most remote places on Earth."
LEO satellite competitor Starlink has signed distribution deals with maritime communications firms Marlink as well as Elcome International, Tototheo Maritime, and Anuvu.
Starlink has also been deployed on container ships, cruise liners, and yachts owned by the likes of Seabourn, Polembros Shipping, Aqua Expedition, Columbia Shipmanagement, Costamare, Enesel, Royal Caribbean, Norwegian Cruise Line, Carnival Corporation, Windstar Cruises, Hurtigruten, SeaDeam, and American Cruise Line.
In other satellite news:
- Apogeo Space has signed an agreement with launch firm Momentus Inc to provide orbital transportation services for nine satellites. Apogeo is developing a 100-strong fleet of IoT satellites, with the constellation scheduled to enter service by the second half of 2023.
Momentus is delivering the second batch of nine satellites. Full coverage will be achieved by 2027, with successive launches planned every three months.