Benchmarking group SPEC has set up an international group to develop standard benchmarks for servers, clients, and data centers.
The International Standards Group will oversee efforts to create and develop standard performance metrics for data centers, to measure and compare the amount of work created for a given amount of energy (performance per Watt).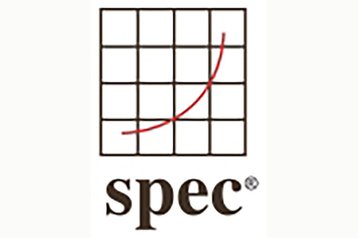 Members include AMD, Ampere, Dell, Google, HPE, HP Inc., IBM, Inspur, Intel, Microsoft, NVIDIA, and University of Würzburg.
The flagship benchmark within ISG is SERT (server efficiency rating tool), a metric that runs a standard Java application on servers, to determine their efficiency, measured in performance per Watt. The test runs in about two and a half hours and gives a result as a single composite score.
SERT has been under development for some years, and SPEC recently released version 2.0.6, which adds supports for regulatory certification of Windows Server 2022. Other recent developments include automated submission of results to certification programs.
The SERT standard has been approved by international standards body ISO/IEC, and is in use within the US Environmental Protection Agency (EPA);the European Commission; Japan's Ministry of Economy, Trade, and Industry (METI); and the China National Institute of Standardization; as well as independent industry groups such as The Green Grid.
ISG is intending to further drive adoption of SERT, as well as putting it into context with other standards at the data center level to assist sustainability work within the data center sector, according to SPEC director Klaus-Dieter Lange, who is heading the new ISG.
"We created ISG to allow industry representatives with an interest in shaping international energy use and sustainability standards to collaborate with the critical agencies and organizations around the world," said Lange. "Our involvement will help these groups better understand the technical aspects of fair and reliable benchmarking, while also bringing valuable insights back to our benchmark development groups."
David Reiner, Chair of ISO/IEC JTC1 SC39, welcomed the boost to the profile of standard benchmarks, saying: "We are very pleased and encouraged that SPEC has created a new group focused on benchmarking standards for regulations and efficiency programs around the world. High-quality, vendor-agnostic measurement tools, such as SPEC's benchmarks, pair perfectly with SC39's international standards for Sustainability, IT, and data centers to provide our planet with turn-key solutions vital to global energy conservation and the future of computing."
ISG is still open to new members, said Lange: "We welcome other organizations, government agencies, and vendors to join ISG to shape these standards, which will foster stronger global markets, help agencies meet their sustainability goals, and enable vendors to create more efficient products for their customers."
SERT 2.0.6 costs $2,800 from SPEC, the Standard Performance Evaluation Corporation.