Sri Lanka Telecom (SLT) expects to bring its latest data center online before the year is out, or within the next three weeks. 
The company broke ground on the facility in Pitipana, on the country's west coast, earlier this year, after announcing its plans in February.
Data center number two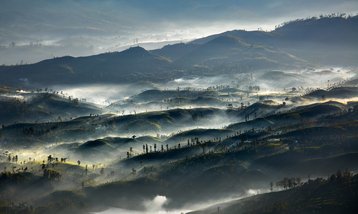 The data center spans 5,800 square meters (62,430 sq ft) over three stories, and is expected to be certified as concurrently maintainable by the Uptime Institute - making it the country's second Tier III certified data center after Dialog Broadband Networks' Malabe Data Center launched in the summer. The upcoming facility will contain up to 500 racks, with a maximum power density of 5kW per rack.
SLT's main data center is located 25km (15.5 miles) away, and closest city to the site is Negombo, 40km (25 miles) from the capital, Columbo.
The company recently launched a 20,000 km (12,430 mile), 8Tbps network in partnership with Huawei, which is also assisting with development of 5G technology for the South Asia region.
Dileepa Wijesundera, CEO of SLT, said: "It is vital to note that Sri Lanka is one of the main countries in the region to have embraced this swift approach into the internet-of-things. The government has recognized the need and significance of progressing further and placing the country high up in the region as a major digital hub. At SLT, this establishment drives towards the cloud strategic vision of evolving from the basis of connectivity to the phase of service orientation."