Stack Infrastructure has acquired more land in the Hillsboro area of Portland, Oregon, and announced plans to expand one of its campuses in the city.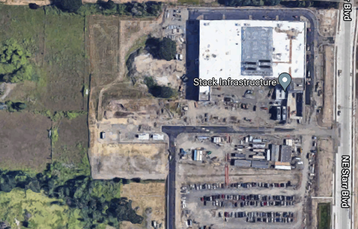 The company this week announced the expansion of its flagship Portland campus to 200MW, taking its total capacity in Portland to 230MW at full build-out. The 'contiguous campus expansion' land acquisition nearly doubles the campus footprint to a total of 50 acres. Terms of the acquisition were not disclosed.
Stack has three sites in Hillsboro. While it doesn't name the campus, Stack makes reference to the fact the newly-expanded campus is adjacent to PGE's Shute Substation; the POR03 site is located on the same road and is the only one of the three sites with future builds planned.
Update: Stack has confirmed to DCD the POR03 campus is the one being expanded, with the company acquiring land to the west of the existing site.
"As one of the first data center developers in Hillsboro, Stack is dedicated to swift, strategic development to continuously address the demand for available capacity in this rapidly expanding region," said Brian Cox, Chief Executive Officer of STACK Americas. "Our commitment to deliver 200MW on this campus builds on our significant investment in the market."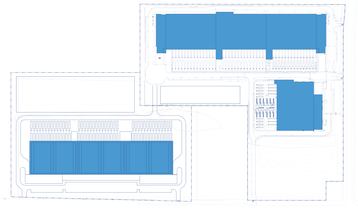 Stack has had a presence in Hillsboro since it was formed by IPI Partners in 2019; one of its seeded facilities was a Portland data center IPI had previously acquired from Infomart.
Currently it operates three buildings at three sites in the area. POR01 is a 12MW facility sitting on 6 acres at 3145 NE Brookwood Pkwy. POR02, located at 8135 NE Evergreen Pkwy, spans 345,000 sq ft (32,050 sqm) and offers 24MW.
POR03 currently houses one two-story building spanning 180,000 sq ft (16,700 sqm) and offering 24MW across four data halls. The company broke ground on POR03 in 2020 and launched it earlier this year.
According to marketing materials, the POR03 site will span four buildings of similar design at full build-out totaling 84MW. Based on an image shared with DCD, Stack is planning at least six more data halls on the newly acquired land.
T5 – another company from which IPI acquired data centers and formed Stack – operates its T5@Portland facility just north of POR03.