Investment firm Starboard Value has acquired a minority stake in Vertiv.
According to a 13D filing with the SEC published this week, Starboard has taken a 7.4 percent stake in the data center vendor.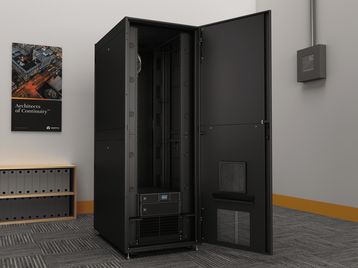 It has acquired more than 27 million shares, spending more than $100 million in the process. Shares in Vertiv shares rose as much as 11 percent in premarket trading on Thursday. The Columbus, Ohio-based company has a market value of around $4.3 billion.
Starboard is known as an activist investor that aims to use its equity stake in corporations to put pressure on management to change. In the SEC filing, Starboard said it believes the share price is "undervalued" and represents an "attractive investment opportunity". The companies haven't officially commented on the news.
According to Bloomberg, Starboard is believed to be seeking operational improvements at Vertiv, according to people familiar with the matter, and has held discussions with Vertiv's leadership.
The fund appears to support Vertiv's focus on improving profitability under Chairman David Cote and Giordano Albertazzi, who will take over as chief executive officer next year.
Bloomberg notes that Vertiv's shares had fallen 54 percent this year amid a pullback in data center, higher costs, and ongoing supply chain issues. This month, Vertiv cut its profit forecast for the fourth quarter, primarily due to foreign exchange headwinds.
Vertiv can trace its roots back to the 1940s and was founded as Capitol Refrigeration Industries by Ralph Liebert. His Liebert Corporation was the first company to sell dedicated computer room air conditioning (CRAC) units. Emerson acquired Liebert Corporation in the 1980s and became Emerson's Network Power (ENP) business.
Platinum Equity acquired ENP in 2016 for $4 billion, and renamed the business to Vertiv. The company was listed on the New York Stock Exchange after a SPAC merger with GS Acquisition Holdings in 2020.
Earlier this month Vertiv CEO Rob Johnson announced plans to retire on health grounds, with Americas president Giordano Albertazzi set to take over in January 2023.
For Q2 the company posted an operating profit of $26 million and an adjusted operating profit of $82 million, against net sales of $1.399 billion.