Start Campus, which is developing a large data center campus in Portugal, is to use Nautilus Data Technologies' water cooling technology.
The company this week announced it had signed a Memorandum of Understanding (MoU) with Nautilus to use the latter's cooling technology at its Sines campus project.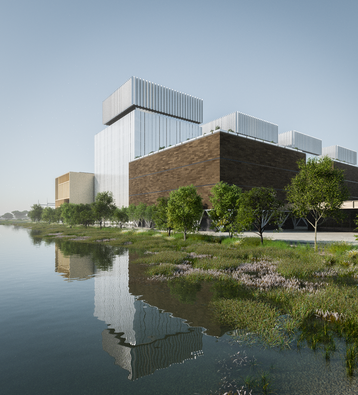 Under the terms of the MoU, Start Campus will integrate Nautilus' patented zero-water consuming cooling system, across various phases of the project.
Start Campus and Nautilus will be working together to implement cooling technology during Phase 1 of construction, currently underway in Sines, alongside enhancing existing cooling designs at the campus.
In Phase 2, Start Campus plans to leverage the full Nautilus' integrated technology and delivery solution for the 120MW expansion.
"At Start Campus, we believe in pushing the boundaries of what's possible in the data center ecosystem," said Afonso Salema, CEO of Start Campus. "Start Campus is always thrilled to find dedicated partners who share our vision for a sustainable and efficient data center model. This partnership with Nautilus aligns perfectly with our mission to explore innovative solutions that maximize efficiency while minimizing environmental impact. We can't wait to see the future of this collaboration."
Rob Pfleging, CEO of Nautilus Data Technologies added: "Nautilus provides the foundational infrastructure that, when combined with partners like Start Campus, paves the way for the most efficient and sustainable data centers. Teaming up with Start Campus, a visionary in the data center sector, allows us to elevate the efficiency and environmental stewardship of our solutions. Together, we are reshaping the blueprint of tomorrow's data center landscape."
Nautilus is best known for its floating barge data center concept, but is also trying to push into near-water data center deployments. The facilities are cooled by the water in which they float or are near, which is circulated through a secondary cooling system. Nautilus brands its cooling ideas as TRUE (Total Resource Usage Effectiveness) technologies, which it says reduces energy costs and eliminates water consumption, wastewater production, and harmful refrigerant use.
The company currently only operates one floating barge in Stockton, California, but plans to build a land-based facility in Maine. It also has more water-bourne projects in the works in the US as well as Ireland and mainland Europe, and has MoUs to explore business opportunities in Thailand and the Philippines.
Start, owned by the North American Davidson Kempner and the British Pioneer Point Partners, is planning a 495MW campus on more than 60 hectares of land adjacent to a recently decommissioned coal power plant in the city of Sines on the Portuguese coast.
Announced in 2021, ground was broken on the project last year.