Investment firm Starwood Capital is aiming to raise a sizeable war chest to invest in data centers.
As reported by Pere and Bisnow, Starwood has launched capital raising for Starwood Distressed Opportunity Fund XIII, with an equity target of $10 billion.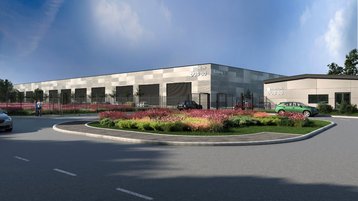 The global fund will reportedly allocate 20-30 percent towards data centers, suggesting Starwood aims to invest between $2-3 billion in the sector.
Starwood Capital Group is a private investment firm founded in 1991 with a focus on global real estate. The company has around $115 billion in assets under management.
News that Starwood was preparing a new fund first surfaced in August 2023. Despite the name, the company will not necessarily be looking for distressed data center opportunities, and may instead look to build a platform. Around half the fund is being targeted for the US, around a third in Europe, and the rest in APAC.
Though it has previously made investments into data centers, Pere notes this is the first time the company is targeting a "sizeable allocation" of a fund towards them. The company's last fund closed in 2021.
Starwood's most notable data center investment to date is Irish developer Echelon DC. The company has six sites across Ireland and the UK in development or operation with a total potential capacity of up to 500MW.
Starwood is also reportedly planning a large data center campus in Herndon, Virginia, on the site of the former Commanders NFL team (formerly the Washington Redskins).
Earlier this year, Starwood sold a Digital Realty-leased data center to GI Partners.
Last year Starwood was said to be behind a proposed 30MW data center development in Alexandria, Virginia, that was blocked by county officials.