Saudi Telecom (STC) subsidiary Center3 has expanded one of its data centers in Riyadh.
The company this week announced the expansion of the Khurais Riyadh facility with an additional 9.6MW of capacity.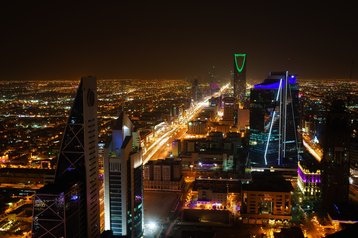 The company didn't say what the total capacity of that facility was. Center3 operates multiple data centers in and around the city.
Center3 said the expansion will serve Center3 customers and enable them to provide all their cloud and digital services faster and on a larger scale.
Eng. Fahd Al-Hajri, CEO of Center3, said: "This is part of the expansion plan of Center3 data centers, which aims to provide capacity for its customers' data and meet their requirements in the planned period of time."
He continued: "Center3 aspires to increase the capacity of its data centers to four times its current capacity during the coming years inside and outside the Kingdom to maintain its position as the largest digital center in the region."
The company is increasing capacity at existing facilities in Riyadh and Jeddah and developing new data centers in Jeddah, Riyadh, Dammam, and other locations around the Kingdom.
Center3 is a subsidiary of the STC group and owns more than 25 data centers across Saudi, and said it is working on expanding its portfolio capacity to more than 300MW in the coming years.
Center3 was launched in October 2022 to own the digital infrastructure assets owned by STC group, including data centers, subsea cables, international points of presence, and Internet exchange points.
More in Construction & Site Selection