Investment firm Stonepeak has announced the recapitalization of bandwidth infrastructure company euNetworks.
According to Stonepeak, the company is recapitalizing euNetworks through the sale of the data center and fiber business to a Stonepeak fund alongside strategic investments from APG Asset Management and IMCO.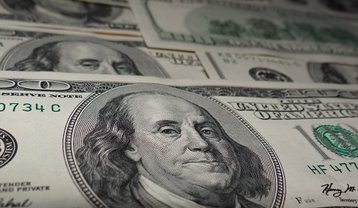 Stonepeak first acquired a majority stake in euNetworks back in January 2018, and has since increased the number of connected data centers by over 60 percent, secured three acquisitions, and optimized the capital structure through incremental debt and equity funding.
Terms of the financial transaction were not disclosed by Stonepeak.
"From our initial investment in euNetworks in 2018, the company has developed and accelerated its strategy, and has become a market leader in bandwidth infrastructure in Europe," said Cyrus Gentry, managing director and head of communications Europe at Stonepeak.
"We are incredibly proud of the progress the company has made to date. APG and IMCO share our enthusiasm for euNetworks' future and collectively we look forward to working closely with the company as it continues to grow over the coming years and as Stonepeak continues to grow its presence in Europe."
euNetworks owns and operates dense fiber networks in 17 cities, and a long-haul network spanning 17 countries.
According to the company's website, it connects more than 500 data centers, has 2,539 fiber-connected locations, and boasts over 63,000km of intercity-lit fiber. The company recently finalized the acquisition of the dark fiber business branch of Belgium utility company, Business Branch.
"With this transaction, we will enhance our position as we work to grow our network solutions and offerings to our customers who are at the center of the technology transformation," added Paula Cogan, chief executive of euNetworks.
"With Stonepeak, APG, and IMCO's support, we will continue to focus on building and densifying our networks in key European cities and across the region, connecting more data centers, and key sites with fiber."
The transaction is expected to close in the second half of 2023, pending regulatory approvals and closing conditions.
Dutch pension fund manager APG previously bought a 20 percent stake in Hong Kong-based data center firm OneAsia in 2021.
As for the Investment Management Corporation of Ontario (IMCO), the company announced plans to invest up to US$450 million in DataBank in October of last year after signing an agreement to invest in the company as part of DataBank's recapitalization process, announced in June 2022 by DigitalBridge.
More in The Investment & Markets Channel