STT GDC is reportedly looking to raise $1 billion ahead of a stock market float.
Bloomberg reports the Temasek-backed operator is considering raising as much as $1 billion ahead of a potential initial public offering, according to people with knowledge of the matter.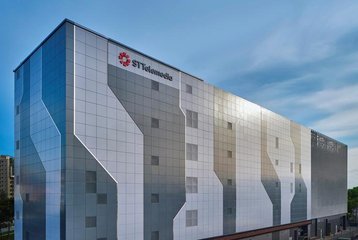 The company has reportedly held talks with potential advisers on the fundraising as it's keen to bring in strategic investors. The funding round would help set a valuation benchmark for an IPO, which could happen as soon as next year.
Deliberations are preliminary and details of the funding round could still change. Reports STT GDC was considering a $5 billion IPO surfaced in January 2023.
STT GDC told the publication it is "constantly exploring all options to optimize its capital structure," including attracting strategic and financial investors, bond offerings, pre-IPO funding rounds, or even a potential IPO.
The company is one of the major data center operators in the world, with a portfolio of more than 170 data centers in nine countries - Singapore, the United Kingdom (through Virtus), India, China (through GDS), Thailand, South Korea, Indonesia, Japan, and the Philippines.
Singaporean state-owned sovereign wealth fund Temasek fully owns Singapore Technologies Telemedia, the parent of STT GDC.
Last year STT GDC invested in KarmanEdge, a new data center joint venture from Filipino telco Globe Telecom, alongside local conglomerate Ayala Corp.
STT GDC also owns a significant minority stake in Chinese data center operator GDS, which went public in 2016.