German thermal management specialist Stulz has created a range of miniature server enclosures that ship with all the necessary power and cooling equipment to be seen as small data centers.
The Stulz Micro DC can be equipped with a cable management system, video monitoring, LED lighting, fire suppression, and physical access control. It also offers optional support for direct-to-chip liquid cooling from CoolIT Systems.
The enclosures are being positioned as the perfect fit for edge computing and industrial IT – for example, servers located on factory floors and in logistics and distribution centers.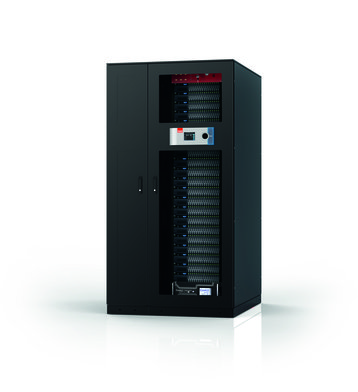 All-in-One
The Micro DC enables organizations to quickly deploy additional, local IT capacity whenever it is needed. The enclosure is based on a standard 19-inch rack, offering between 40U and 48U of space for IT equipment. It supports a variety of server types - with liquid cooling reserved for especially hot hardware.
As standard, the Micro DC features an Integrated Cooling System (ICS) that supports chilled water and direct expansion cooling. An internal mount provides 3kW – 5kW of precise cooling and uses 6U, whilst a side-mount provides 5kW – 25kW of cooling without using any rack space.
For high performance applications, ICS can be combined with CoolIT's Direct Contact Liquid Cooling (DCLC) system, which brings chilled water directly to the CPU and memory through a network of internal pipes and heatsinks. This setup can enable very high server densities of up to 80kW per rack.
To work in harshest environments, the enclosure can be fitted with additional dust and water protection and physical security measures, in compliance with IP55 specification.
Up to six Micro DC racks can be bolted together to create a larger data center module.