Evroc, a new Swedish start-up, is planning to launch a number of hyperscale data centers across Europe.
The company has raised €13 million ($13.9m) in its pre-seed round but is planning to get this to €3 billion ($3.2bn) in the next two years in order to develop and operate two hyperscale data centers in Europe.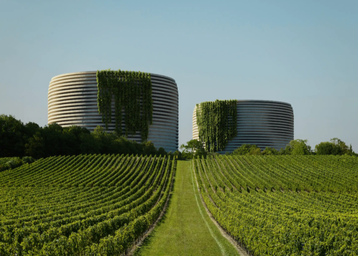 The company's founder, Mattias Åström, said: "You have to be a bit crazy to do something like this."
In the longer term, Evroc wants to establish eight data centers and three software hubs by 2028 and be employing 3,000 people across Europe.
The company has been motivated by what it sees as a major issue: only 13 percent of computer storage in Europe is provided by European companies.
"Amazon, Google, and Microsoft are really good, but US authorities have the right to see the data stored on non-American citizens. That means that many companies and authorities in Europe cannot put sensitive data on the American cloud and instead store it on servers in the cellar," Åström said.
With the European Commission intending to use cloud computing for its data strategy, digital strategy, industrial strategy, EU Recovery Plan, and European Green Deal, Åström saw a gap in the market for a locally-owned hyperscaler.
Evroc is planning to build its data centers to be more sustainable and aspires to be the world's cleanest cloud provider. According to Åström, the data centers will have 100,000 servers each, but will run on a tenth of the energy of other local data centers.
Further details of how the company aims to achieve this haven't been shared beyond renderings of cylindrical facilities.
The company plans to start with a pilot data center in Stockholm, followed by two hyperscale facilities: one in the north and one in the south of Europe. Once these are up and running, non-urgent data can be distributed at facilities located closer to renewable energy sources.
"When the sun is shining in Spain, then we move the data there, and when the wind is blowing in the Netherlands then we move it there. At other times we move it to the north of Sweden where we have an abundance of hydroelectric power," said Åström.
Evroc will first target companies and local authorities that are using on-prem solutions because they cannot use the US cloud providers due to GDPR rules.
Evroc's initial funding has been supplied by EQT, a European private equity company, and Norrsken VC.
EQT is not new to the data center game. In March 2023, the company was reportedly interested in acquiring Global Switch. The company also owns data center operator EdgeConneX through its infrastructure funds. Last month, the company took a majority stake in Wind Tre's telecoms network in an agreement valued at $3.74 billion.
Norrsken has also invested in data center-adjacent industries. The company is a shareholder of Submer, an immersion cooling company, and has stakes in other green-focused companies including Northvolt, Worldfavor, ClimateView, Alight, and WhyWaste among others.
Åström has a history of creating tech businesses and has founded five businesses in the past which were acquired by Apple, Nokia, Murata, and Schneider Electric.
More in Cloud & Hyperscale