T-Mobile has confirmed that it will purchase spectrum from Comcast Corporation for between $1.2 billion and $3.3 billion in cash.
The US carrier said it expects to close the acquisition of the airwaves by 2028, pending approval from the Federal Communications Commission (FCC).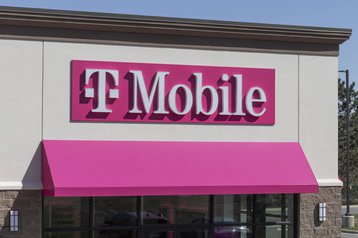 In a filing with the Securities and Exchange Commission, T-Mobile noted that the spectrum would enable the telco to expand its mobile coverage to a number of cities including parts of New York City, Orlando, Kansas City, Missouri, and elsewhere.
According to T-Mobile, the geographic areas covered by the Optional Sale Licenses include markets covering approximately 110 million people, including Chicago, Illinois; San Francisco, California; Baltimore, Maryland / Washington D.C.; Boston, Massachusetts; Miami, Florida; Nashville, Tennessee; and other markets.
The telco stated that each market's license covers 10MHz, except for Nashville, Tennessee, which covers 20MHz.
"Consummation of the proposed transactions is subject to various customary conditions, including, among others, expiration of the applicable waiting period under the Hart-Scott-Rodino Antitrust Improvements Act of 1976, as amended, and approval of the transaction by the Federal Communications Commission," T-Mobile said in the filing.
"The parties expect to make the requisite transfer filings with the FCC in the first half of 2027. The closing is anticipated by T-Mobile to occur in the first half of 2028. The License Purchase Agreement contains customary representations, warranties, and covenants."
Philadelphia-based Comcast revealed in a blog post that it has little need for the 600MHz spectrum, noting that it makes sense to sell it to T-Mobile instead.
"We acquired wireless spectrum in the CBRS and 600MHz bands as a key building block to host even more data traffic on our own wireless networks. Beginning this month, after successful employee tests of the CBRS spectrum, Xfinity Mobile and Comcast Business Mobile customers in Philadelphia will start connecting to our new 5G network for the first time," said Comcast.
"Our 5G network field tests with CBRS spectrum have exceeded our expectations and we've found the band to be highly efficient and a significant part of a 5G network. This strong CBRS spectrum performance has made us realize that we are unlikely to need the 600MHz spectrum licenses that we currently hold to support our wireless customers."
The FCC has yet to publicly comment on the deal.