US data center owner and operator T5 Data Centers plans a major data center campus at the AllianceTexas development in Fort Worth.
T5@Alliance, backed by investors IPI Data Center Partners Management, will be a 350 to 400 acre data center campus built in partnership with local developer Hillwood.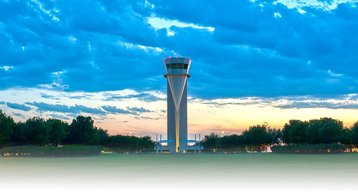 Here be data centers
"Rapid growth in Fort Worth is catching the attention of large technology companies, like Facebook, and is reinforcing AllianceTexas' position as a premier destination for data centers," Mike Berry, president of Hillwood, said.
"With highly acclaimed data centers already developed in eight major markets across the United States, T5 and IPI Partners are ideal partners for expediting the evolution of AllianceTexas as a large-scale data center destination."
AllianceTexas, a 18,000-acre master-planned mixed-use community in northern Fort Worth operated by Hillwood, has courted data centers for more than a decade, with companies including Citigroup, Blue Cross/Blue Shield and AIG setting up facilities at the community. But the biggest data center there, by far, is Facebook's.
Facebook opened a 750,000 sq ft (70,000 sq m) data center at Alliance earlier this year, but already plans to triple the size of the project over the coming years.
One of the reasons Hillwood gave for data centers choosing the location was that transmission power can be sourced from three different directions, two substations and independent generating sources. Energy is available from both Oncor and Brazos Valley Electric Co-Op.
Reid Goetz, vice president of Hillwood, Goetz said: "The massive pad sites at T5@Alliance, which are already served with critical infrastructure, makes the development a great platform on which the partners can create one of the world's top data center destinations."
The companies did not disclose when work on the project would begin, or when it is planned to be completed.