Indian telecommunications group Tata Comms is making its IZO managed private cloud service available in three new countries – Germany, the United Arab Emirates and Malaysia – stating this will support companies' transition to the cloud whilst ensuring that their security concerns are addressed.
Following the announcement, IZO is now available in 13 locations including India, Singapore, Hong Kong and the UK. Its public cloud partners include Microsoft Azure, Amazon Web Services, Google Cloud Platform, Office 365 and Salesforce.
Ready or not, here I come
"In today's digital economy, enterprises' growth is fuelled by cloud-based applications and data," said Srinivasan C. R., senior VP for global product management and data center services at Tata Comms.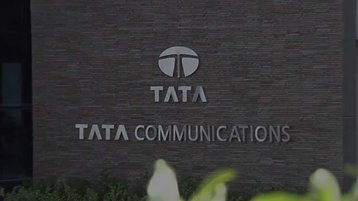 "Yet, the sovereignty and security of these critical assets is a major concern for CIOs. As a global cloud provider with a local presence, we address these concerns by giving CIOs complete visibility and control over their entire IT estate, across all networks and devices, and empower them to drive organization-wide digital transformation with maximum agility."
Tata Comms is a wholesale network carrier that owns a 500,000km (310,700 miles) submarine cable network and a 210,000km (130,500 miles) terrestrial fiber network, as well as 1 million sq ft (92,900 sq m) of data center space in 44 locations worldwide. The company claims that today, at least 25 percent of all of the Internet traffic relies on its infrastructure.