European colocation providers Telecity and Interxion have agreed to merge in a $2.2bn deal which sees Telecity buying Interxion, to create a joint group, initially led by Interxion CEO David Ruberg.
Telecity has been subject to takeover speculations since founder Michael Tobin left suddenly in August. Merging with its European rival will provide synergies, fresh leadership and access to capital markets for future expansion, the two companies said in a telephone briefing.
The two firms were valued at about the same level, and operate data centers across Europe in competition with each other, a situation that will continue while the deal is put through regulatory clearance: "Until the the deal is consummated, we are running two companies that will compete with each other," said Telecity CEO John Hughes.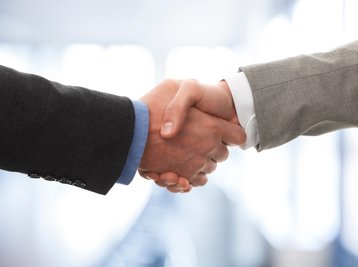 $600 million in synergy
The deal emerged in Telecity's annual results, which showed its revenue had increased by 7.1 percent. Interxion has been performing better, with 15 percent growth, but the two CEOs said the companies would both benefit from a deal which promised to deliver around $600m in synergy savings.
The colocation market has improved in the last three months, said Hughes: "I don't think eight to ten percent is a level of growt#h we should be ashamed of," said Hughes. "It is fine to look at the fact that Interxion is growing more rapidly."
Ruberg is only engaged for one year as CEO of the merged companies, which will be seeking a replacement directly, the two explained.
In future, said Hughes, "Telecity's excellent workflow will improve Interxion's profitability," while Ruberg explained the two companies couild save money by making "fewer and larger builds". Instead of one firm building a 3,000 square metre facility and the other building 2000 sq m, they can jointly build one of 5,000 sq m.
Hughes could not rule out the possibility of an "interloper" - another hostile takeover bid - as it had been reported that private equity firms were "circling" London-based Telecity before this announcement was made. If the transaction fails for any other reason, Telecity is in a good position, said Hughes: "This is not about doing a transaction because we need to do a transaction. I can't remember sitting in a position as good as we are in today."
Look for the expansion
Analysts suggested this merger could be part of a bigger strategy: "I would suggest this is the beginning of the story, not the end," said Sacha Kavanagh, who has written reports on both companies for DCD Intelligence: "They have effectively no management issues, and there won't be much of a transition period."
While Telecity adds some coverage that Interxion does not have - in locations like Helsinki, Istanbul, Manchester, Warsaw and Milan - both firms have made a point of specialising in Europe which is both a strength and a weakness, said Kavanagh.
With better access to capital markets, the joint firm would be able to build on that focus, or potentially expand to the US, the Far East or elsewhere, the DCD Intelligence analyst told us.
Penny Jones, senior analyst 451 Research, concurred: "This deal with Telecity and Interxion – two carrier-neutral providers with great synergy (both in approach to European footprint and technology, including the formation of cloud 'hubs') – makes a lot of sense in this context. What will be interesting, will be to see where the combined company takes its footprint next."
After the proposed merger, the joint companies will still be far smaller than global giants such as Equinix, which made its own comment extolling the virtues of its own global reach: "As enterprises operate increasingly interconnected, on-demand business models it's imperative they have a global data center strategy," said Eric Schwartz, president of EMEA, Equinix. "Today, more than half of Equinix's business is derived from customers located in all three of the regions in which we operate — EMEA, Asia-Pacific and the Americas."
More mergers, more pressure
Jones expects more mergers: "The European colocation market is expected to see high levels of consolidation throughout 2015, and at 451 Research we believe those companies without M&A or partnership strategies could lose out."
All data center providers are having to reduce their margins, and analysts pressured the two CEOs over their revenue per kW - which is apparently around $2,500, so the promised synergies will be important: "Those providers that can offer ability to reach new multiple markets while reducing capital overheads will undoubtedly have an advantage," said Jones.