Telecom operator Telekom Malaysia (TM) and Hurricane Electric (HE) are teaming to provide high-speed broadband in emerging Asian markets.
HE has an IPv6-native Internet backbone claimed to be the largest in the world, which will run on various regional submarine cable systems, thanks to Telekom Malaysia. As one of Malaysia's largest Internet service providers (ISPs), TM is part of regional cable projects including MCT (Malaysia-Cambodia-Thailand), SEA-ME-WE 5 (South East Asia – Middle East – Western Europe) and BBG (Bay of Bengal Gateway).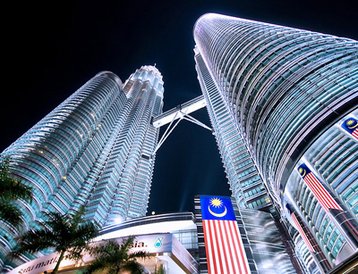 Fibre friends
The 20,000km long SEA-ME-WE 5 landed at Melaka, Malaysia in January this year, using 100Gbps fiber optic transmission technology to deliver up to 24Tbps of capacity. "This strategic Agreement between TM and HE harnesses the strengths of both companies, and positions each of them to lead the Asia-Pacific market in emerging technologies," said Rozaimy Rahman, the executive vice president, global and wholesale at TM, who said the partnership will help TM deliver broadband to consumers and enterprise markets.
"This Agreement propels both TM and HE forward in their shared objective to create and deliver next-generation IP based services to users throughout Asia," said Mike Leber, the CEO of Hurricane Electric, saying the deal would expand HE's network reach in Asia Pacific, and allow new projects in future.
The cost of connectivity had been identified as a stumbling block for new data center providers in Malaysia. Work is being done however, to rectify the situation by building more cost effective connectivity between data centers.