The parent groups of Celcom and DiGi have completed the merger of the two Malaysian mobile operators.
It means that the long-running plans for a merger between the two operators has now finally been completed, and is set to create Malaysia's biggest telecoms company, with a subscriber base of around 20 million.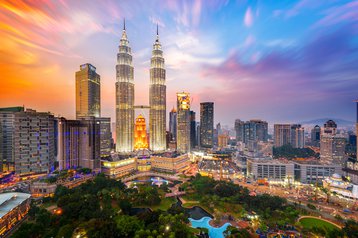 Axiata Group, which owns Celcom, and Telenor's Digi will now come together to create Celcom DiGi. Both parties will hold equal ownership of the merger, owning shares of 33.1 percent.
It comes just weeks after both companies' boards gave the deal the go-ahead, after the Malaysian Communications and Multimedia Commission (MCMC) approved the merger earlier this year, offering no objection to the deal.
The merger will help Celcom DiGi pass the current market leader Maxis, which has around 12 million subscribers. Following the combination of the two companies, Celcom Digi is targeting revenue of RM 8 billion ($1.8 billion).
"Celcom Digi is strategically poised to invest in network expansion and support the growth of Malaysia's digital ecosystem," said Axiata Group Berhad's Chairman Tan Sri Shahril Ridza Ridzuan.
"We are also heartened at the role this tech giant can play in spurring talent development here in our very own backyard, as Malaysia charts advancements in 5G innovations, automation, IoT, AI, and cyber resilience, among others."
Up to RM 250 million ($56.2 million) will be invested in developing an innovation center in Kuala Lumpur, to push AI, IoT, 5G, cloud computing, and Industry 4.0 advancements.