South African telco Telkom is weeks away from selling its masts and towers business, Swiftnet.
The Group's CEO Serame Taukobong disclosed the plans to South African publication Tech Central, noting that the whole of Swiftnet will be sold within weeks.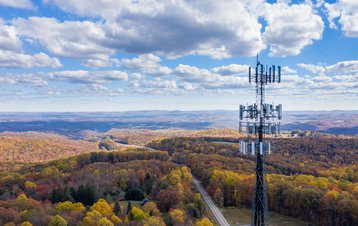 Swiftnet, a Telkom SA subsidiary managed by Telkom SA-owned Gyro Group, operates 6,225 masts and towers across South Africa.
The company hasn't disclosed its asking price for Swiftnet, nor who it's selling the assets to, though IHS Holding, Helios Towers, and American Towers Corporation (ATC) are said to be potential bidders.
Bloomberg reported in February that IHS was weighing up a bid for Telkom SA SOC's tower unit, with the publication estimating the value of the subsidiary at $472 million.
Telkom said in its most recent earnings report that Swiftnet's financial performance was satisfactory, with Swiftnet posting an Ebitda margin of 68.8 percent.
Telkom confirmed earlier this week that it had received a non-binding letter from a consortium headed up by its former CEO Sipho Maseko, attempting to buy a majority stake in the operator.
The company was heavily linked to separate merger deals with fellow South African operators MTN Group and Rain last year.