Telstra this week announced Cloud Gateway, a new network service that gives businesses from around the world a direct connection to supported public cloud platforms. Telstra says the new service will be available from June 2016.
Cloud Gateway is essentially a one-to-many service that connects an IP network to public cloud platforms through Telstra's own fiber. Data carriage, cross connect within the host data center, configuration and support will be taken care of by Telstra, and organizations will benefit from a more secure connection and higher performance than can be achieved through the public Internet.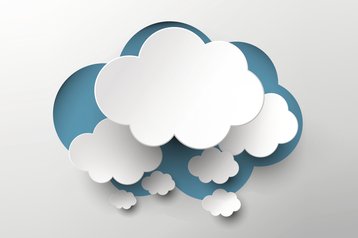 Simplifying hybrid infrastructure
While the service is hardly novel among telecommunication providers, the Australia-based Telstra is touting it as a global service. Indeed, Telstra's acquisition of Pacnet last year likely placed it in a much better position to roll out such a service given the latter's infrastructure in Asia and not-insubstantial subsea cable networks.
Initially, customers will be able to use the Cloud Gateway service for direct connectivity to Amazon Web Services (AWS) and IBM SoftLayer. Australian customers can also connect to Microsoft Azure, Office365 and VMware vCloud Air, and additional platforms will be added over time, according to Telstra.
There is no question that public cloud services are growing increasingly relevant to enterprises, while the cloud-first policy of the Australian government is also likely driving the need for faster, more reliable connectivity to public cloud platforms. Of course, data sovereignty and regulatory compliance rules means that hybrid deployments are more suited for many such customers - and Telstra says building hybrid infrastructure is something it excels in.
"[Our] customers are investing in sophisticated hybrid cloud environments, which come with their own range of fragmented networking challenges. These include managing multiple vendors, portals and contracts, while trying to maintain a high level of security, performance and operational efficiency," said Philip Jones, the executive director of global products and solutions at Telstra. "Cloud Gateway is Telstra's simple way to connect multiple clouds, and create hybrid environments."
"Telstra is very well positioned to help customers with hybrid and multi-cloud strategies, as we bring the cloud and the network together," said Jones. "Having a single touch point also helps reduce IT complexity, enabling our customers to maximize the benefits of investing in cloud."