Custom data center solutions company TerraCom Direct has connected its primary data center in Melbourne, Florida to CenturyLink's 250,000-route-mile fiber network and 360,000-route-mile international transport network.
The 25,000 sq ft (2,300 sq m) facility is designed to withstand a Category 5 hurricane, and is 'built to Tier III standards.'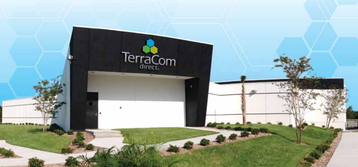 Terra fiber
"TerraCom Direct is committed to providing its clients premium network choices, and we're pleased to offer CenturyLink's fiber network services," said Frank Huston, president of TerraCom Direct.
"Whether businesses have local, national or global connectivity needs, we are capable of reaching virtually anywhere now that we are on CenturyLink's network; this is great news for our current and future clients."
Eric Barrett, director of network product management at CenturyLink, added: "TerraCom's direct connection to CenturyLink's fiber network connects businesses to approximately 300 data centers, including more than 60 global data center locations operated by CenturyLink, that offer colocation, cloud and managed hosting services.
"We are pleased to welcome TerraCom Direct and its clients to CenturyLink's growing ecosystem of interconnected data centers and the end-to-end suite of hybrid IT services that help fulfill customers' workload requirements."
TerraCom offers the usual colocation and cloud, as well as engineering design and consulting. In addition to its Melbourne facility, it operates a data center in the ViaWest Compark Data Center Complex in Denver, Colorado.
The company is a division of Satcom Direct, a communications company providing "satellite voice and broadband data solutions for flight deck and cabin communications serving Business, Military, Government, and Heads of State aircraft."