The European Union has moved forward with the €43 billion ($47bn) Chips Act, which hopes to double the EU's global market share in semiconductors from 10 percent to at least 20 percent by 2030.
The European Council and European Parliament reached a provisional political agreement on the regulation, creating a semiconductor objective within the Digital Europe Programme.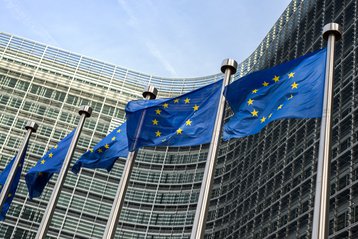 "In a geopolitical context of de-risking, Europe is taking its destiny into its own hands," Thierry Breton, European Commissioner on internal markets, said. "By mastering the most advanced semiconductors, EU will become an industrial powerhouse in markets of the future."
Ebba Busch, Swedish Minister for Energy, Business and Industry and Deputy Prime Minister, added: "The new rules represent a real revolution for Europe in the key sector of semiconductors. A swift implementation of today's agreement will transform; our dependency into market leadership; our vulnerability into sovereignty; our expenditure into investment."
The European Chips Act was originally set to focus only on high-end chips, but was expanded to include older chips and research and design facilities.
All major chip manufacturing nations, including Taiwan, South Korea, Japan, and the US, have legislation aimed at boosting their own semiconductor sector.