DCD Asia Pacific's ninth conference and exposition in Australia, DCD>Australia will be held at the International Convention Centre, Darling Harbour, Sydney on August 23 and 24 2018.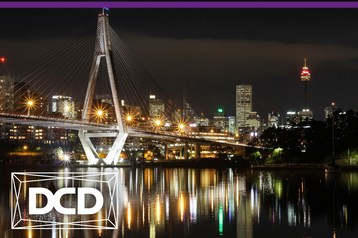 The conference will chart the growing demand for data infrastructure in Australia, and how these requirements can most effectively be met, through 30 thought leader presentations and case studies, four panel sessions, one-on-one contact sessions and a range of roundtable discussions on industry-critical issues, all tailored for owners and operators of data centers and consumers of their services.
A growing market
The investment outlook for data centers in Australia remains buoyant, as colocation and cloud providers launch major construction projects and an armada of smaller enterprise facilities prepare for a role in the accelerating digital future. DCD research indicates that uptake of colocation and outsourcing in Australia is growing and most companies rely on a hybrid model for IT delivery.
At DCD>Australia 2018, thought leaders from overseas and from Australia will examine how data infrastructure in Australia will adapt to the requirements of the new era. Topics include:
The path into Edge computing: The first morning of DCD>Australia is dedicated to a half-day seminar, DCD Edge Focus Seminar, which will offer practical understanding and insights from local and international experts, detailed case studies and technology demonstration in order to develop recommendations that will give shape and direction to strategies for realising Edge opportunities.
Key impact factors: IoT, 5G, business transformation. How to plan and source effectively to match infrastructure deployment with these requirements.
How to continue optimizing performance, security, visibility and efficiency while bridging the gap between continuing technological innovation and business outcomes.
Confirmed speakers include Yuval Bachar, Global Infrastructure Architecture at LinkedIn; Jim Fletcher, Strategy Partner, Office of the CTO, Momenta Partners; Peter Adcock, VP Design APAC, Digital Realty; and Glenn Allan, Service Performance Manager, Data Centers at the National Australia Bank.
The program is geared towards C-Level executives, senior managers, department heads as well as technical, operational and other specialist staff within end-user, colocation, cloud and IT service provider companies.
The two days will include 16 sessions across 2 halls including case studies, thought leadership presentations, hour-long participatory panels, as well as technical break-out sessions and thought labs. Displays and demonstration will be available in the adjacent Exhibition Hall.