Industry-led IT and data center efficiency organization The Green Grid has published a statement affirming its commitment to the Paris Climate Agreement, the United Nations initiative that hopes to limit the effects of climate change by keeping average global temperatures within 1.5°C of those recorded in pre-industrial times. Drafted in 2015, the proposal was signed by 195 countries on 22nd April 2017. 
Launched in 2007, the Green Grid is made up of ICT industry members that are actively promoting resource efficiency and social responsibility in the sector, creating standards and tools, issuing whitepapers and lobbying policymakers.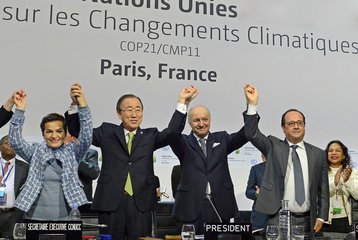 Staying clean
In 2015, the organization announced its support for the UN Climate Change Conference (COP21) negotiations, which set the foundations for the Paris Climate Agreement.
In its most recent statement, the consortium pledged to continue to work towards better resource management in the industry despite the US administration's decision to pull out from the accord, stating that "aggressively pursuing the goals of the Paris Climate Agreement" would open up innovation opportunities, encourage social responsibility and create new revenue streams.
"We believe that leadership in a world that we all share brings with it the need to act responsibly and by great example. To that end, we have been affecting dramatic, positive change on global data center energy consumption with research, best practices, and metrics to improve resource efficiency for 10 years. We will continue to do so and reaffirm our support of the Paris Climate agreement."
"We stand with those actively working to address carbon emissions and climate change."