The Taliban regime reportedly consulted Chinese vendor Huawei about a large-scale camera surveillance network across Afghanistan.
As reported by Reuters, and multiple other publications, the Taliban is creating a large-scale camera surveillance network for Afghan cities that could involve repurposing a plan crafted by the Americans before their 2021 pullout.
An interior ministry at the Taliban told Reuters of the plans, as it seeks to supplement thousands of cameras already across the capital, Kabul.
Huawei denied the reports, calling them "inaccurate."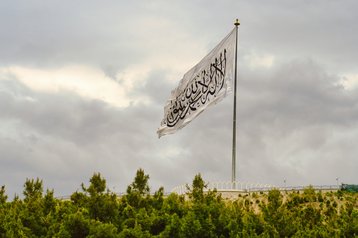 According to the reports, the mass camera rollout is expected to take four years to implement and will focus on "important points" in Kabul and elsewhere, the Ministry of Interior spokesman Abdul Mateen Qani told Reuters.
"At the present, we are working on a Kabul security map, which is (being completed) by security experts and (is taking) lots of time," he said. "We already have two maps, one which was made by USA for the previous government and second by Turkey."
The Taliban claims there are more than 62,000 cameras in Kabul and other cities that are monitored from a central control room.
The last major update to Kabul's camera system occurred in 2008, according to the former government, and relied heavily on Western-led international forces for security.
A spokesperson for the Chinese Foreign Ministry has stated they are not aware of the specific discussions reported.
"China has always supported the peace and reconstruction process in Afghanistan and supported Chinese enterprises to carry out relevant practical cooperation," said the spokesperson.
A Huawei spokesperson said: "Reports on this meeting are factually incorrect. This was a routine informational meeting where no plans or agreements were discussed.
"Huawei operates in more than 170 countries and regions around the world. We are committed to abiding by all applicable laws and regulations in the countries and regions where we operate to provide essential communications services to people around the world, including the people of Afghanistan."
Huawei's future in other markets including Germany and Portugal has been put into doubt however, with both countries facing pressure to implement bans on 5G vendors deemed as "high risk" to national security.
The UK, Denmark, Sweden, Estonia, Latvia, and Lithuania have banned Huawei from playing a part in their 5G network infrastructure. Though no longer part of the EU, the UK initially granted the vendor a limited role in its 5G build before banning the company six months later in July 2020.
Back in 2020, the European Commission resisted pressure for a full ban from the US, where President Donald Trump was ramping up efforts to ban Huawei from a key role in 5G networks.
President Biden then banned Huawei in early 2023 and added ZTE to the restrictions list.
The Taliban seized control of Afghanistan in 2021 as the US withdrew its troops from the country after nearly 20 years.
Following the Taliban takeover, telecom services in the country suffered, after conquering forces burned cell towers and critical infrastructure as part of the coup.
The Taliban-controlled Afghanistan Telecom Regulatory Authority (ATRA) later claimed that telecom services in Afghanistan returned to pre-government collapse levels in October, a couple of months later.