TikTok recently suggested to the government that its investment in Ireland was dependent on the country's policies on data centers.
Correspondence seen by the Business Post shows the company, which employs more than 2,000 people in the country, told senior officials in July that its plans to invest and expand in Ireland were "reliant" on the new policy document allowing the development of colocation facilities.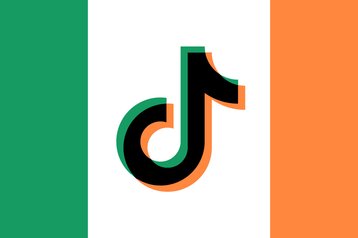 In July, the Irish government published a revised Statement on the Role of Data Centres in Ireland's Enterprise Strategy requiring facilities to adhere to new green principles.
In TikTok's letter to the government, released under the Freedom of Information Act, TikTok's public policy and government relations manager for Ireland Susan Moss, made a recommendation around how the government should word its data center policy statement.
"In light of the pending policy document on data centers, TikTok would like to reiterate that our investment in Ireland and our potential for expansion, including the development of data centers on the Island, is reliant on colocation," she wrote.
"As such, we would not want to fall outside of the intended scope of the government's policy document on data centers where its prioritization was exclusively for owner-operators."
The letter was addressed to advisers of Leo Varadkar, the Tánaiste, the deputy head of state. It followed a meeting between representatives of the company and these advisers. Varadkar was not present.
TikTok is developing a data center at the Echelon campus in the Clondalkin area of Dublin. The facility, the company's first in Europe, was originally due to be online in early 2022 but is now reportedly set to go live next year.
A spokesperson from TikTok's communications agency, 150Bond, said the social media firm had "sought clarification" in its letter that companies using the colocation model would not fall outside the scope of the new data center policy.
"TikTok welcomed that this was reflected in the government statement," a spokesperson said. "TikTok already has over 2,000 employees in Ireland and is adding a further 1,000 roles throughout 2022. This investment is not reliant upon our data center operations."
The Department of Enterprise, Trade, and Employment, said the country's latest data center statement "does not make any distinction between owner operated or colocation data centers."
"Both models are a feature of Ireland's existing data center landscape," the spokesperson said, noting that the department had "consulted with all industry stakeholders when drafting the statement, as would be standard for all such policy documents".
The new principles within the recently revised statement focus on the need for data centers to create a positive economic impact, make efficient use of the country's electricity grid through using available capacity and alleviating constraints, increase renewable energy use, colocated with a renewable generation or energy capability, decarbonized by design, and provide opportunities for community engagement and assist SMEs.
In the US last year, TikTok signed leasing deals totaling more than 90MW, according to North American Data Centers (NADC). The company is a major customer of Google Cloud, and has infrastructure in a dedicated Oracle facility in Texas. It plans to move the majority of its US workloads to Oracle.
TikTok recently pulled out of talks to rent 16,443 sqm (176,990 sq ft) of space at an office scheme in Dublin's docklands.
Echelon has four Irish sites – DUB10 and DUB40 in Dublin's Clondalkin and Grange Castle and DUB20 and DUB30 in County Wicklow's Arklow. The company recently filed a legal challenge to reverse South Dublin County Council's ban on new data center developments in the county.
EdgeConneX, CyrusOne, and Vantage Data Centers have all reportedly joined the suit, which will likely be rendered moot due to the central government instructing the council to reverse the decision, plus the fact there is a Dublin-wide block on new grid application connections for data centers.
More in Construction & Site Selection