Australian data center and cloud service provider iSeek, Optus and Schneider Electric are looking for a partner company to build a data center in the coastal city of Townsville in Queensland, Australia.
The North Queensland Regional Data Centre will serve both the Townsville City Council and local James Cook University, which entered an IT infrastructure partnership last year and together sought out a company to operate the facility.
The final piece of the puzzle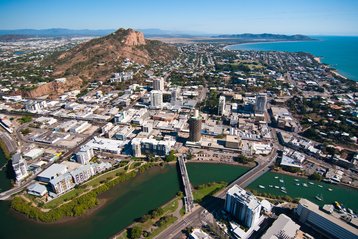 The consortium is trying to find a company to build the facility, which needs to be completed by 2019, when the infrastructure used by both the council and the university is due to reach its end of life.
The data center will become iSeek's third facility in Australia, after Sydney and Brisbane, and will be built to endure category 5 cyclones - the highest classification of a tropical storm, which translates into winds exceeding 251km/h (156mph).
The region is threatened by an annual cyclone season between November and April, during which storms are officially monitored by tropical cyclone warning centers in Australia, Papua New Guinea and Jakarta.
Townsville has been spared from cyclones for six consecutive years, but the local council still runs regular cyclone awareness campaigns to ensure that residents are prepared. This year, 10 to 13 cyclones could strike the town of 170,000 inhabitants, according to the Townsville Bulletin.
As well as being prone to extreme weather conditions, the city was the first signatory of the Australian Smart Cities Plan, a government-sponsored infrastructure investment program set out by Prime Minister Malcolm Turnbull in 2016 to modernize ageing public IT resources and further develop the country's digital economy.