Turkish mobile operator Turkcell has outlined its plans to invest $240 million towards renewable energy.
The company outlined its plans as it set a goal to use 100 percent renewable energy by the end of the decade.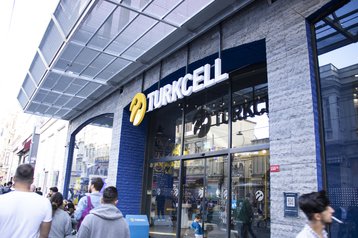 As part of plans to achieve this, the company said it plans to install solar power plants (SPP) with a total installed capacity of 300MW and a self-consumption model within three years.
The company noted that it has been allocated a total installed capacity of 213MW under Article 5/1h of the Regulation on Unlicensed Electricity Generation in the Electricity Market by state-owned electricity firm, the Türkiye Elektrik İletim A.Ş. (TEİAŞ), and relevant regional Electricity Distribution companies.
"The efforts for new capacity permits are ongoing as well. Considering the current economic and macro indicators, the investment amount for the respective energy projects is expected to be around $240 million," said Turkcell in a statement.
Turkcell added that upon completion of these investments, it expects to hit its interim target of 65 percent of its electricity from renewable sources in 2026.
In 2021, Turkcell acquired an 18MW wind farm through the acquisition of the Karadağ Wind Power Plant.
The telco, which has around 40 million subscribers in Turkey, also revealed it's integrated solar panels into around 735 base stations.