Swiss banking giant UBS has acquired a 150,000 square feet data center in Hayes, West London.
The facility was previously owned by Roebuck Asset Management, a private real estate company.
According to Property Week, UBS occupied space at the site for a number of years, before deciding to pay £28 million to buy it outright.
Off the beaten track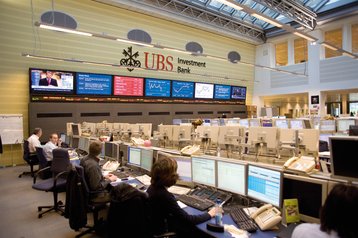 The building, located at 151 Clayton Road in Hayes, was constructed as a warehouse and has at one point stored exhibits from the Science Museum. It will become the first dedicated data center to be operated by UBS in the UK.
As Switzerland's largest bank, UBS has offices in over 50 countries and is present in all major financial centers. It manages around £27.7 billion worth of private client assets in the UK alone.
The data center in Hayes contains disaster recovery facilities, but Property Week notes that its exact configuration is kept secret, due to the sensitive nature of the business.
Last year, UBS announced it would deploy Juniper Networks' MetaFabric hardware across its network of data centers to support the bank's current and future business goals.