The Home Office is unsure when the UK Government's 4G-based Emergency Services Network (ESN) will be ready.
A report from the National Audit Office (NAO) found that the ESN could be delayed until 2029 or later.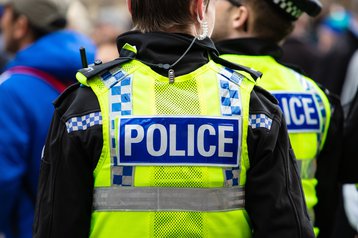 In a damning report for the Home Office, the Whitehall spending watchdog found that the progress to move away from the old Motorola-owned Airwave network seems no closer to an end date.
This ESN was first proposed in 2015, and was supposed to have been in use by 2020 for police, fire, and ambulance services in England, Scotland, and Wales.
However, the report has found that the turn-off date for this aging Airwave system may be pushed back further, after already having been twice extended, first to 2022 and then to 2026.
It's not been cheap either, with the Home Office having spent £2 billion ($2.4bn) on the ESN project so far, while spending £2.9bn ($3.49bn) to keep Airwave going.
The NAO report also revealed that the Home Office paid out £45 million ($54m) to terminate its contract with Motorola Solutions two years early for the delivery of the core voice application for the ESN.
This includes a payment of £27m ($32.5m) to Motorola to settle outstanding milestones and disputes following negotiations to end its ESN contract early. Motorola will also be paid £18 million to continue testing and enable the Home Office to ensure that ESN works with Airwave, notes the NAO.
It means that Motorola will no longer play a part in the ESN after 2023, while the Home Office "does not currently know when ESN will be ready or how much it will cost," while also paying Motorola more than £300m on software that the ESN won't even use.
If the UK is to continue using Airwave up until the end of the decade as expected, it will cost at least £250m ($301m) a year.
"After eight years and almost £2 billion, it is extremely worrying that the Home Office does not now know when the Emergency Services Network will be ready or what it will cost," said Gareth Davies, head of the National Audit Office.
"The Home Office is in the process of letting new contracts to put the program on a sounder footing. It must now also put in place a realistic timetable and robust contractual and governance arrangements to address the significant risks this program still faces and avoid any further waste of taxpayers' money."