Modular data center provider Secure I.T. Environments has delivered a micro data center to a hospital in London, UK.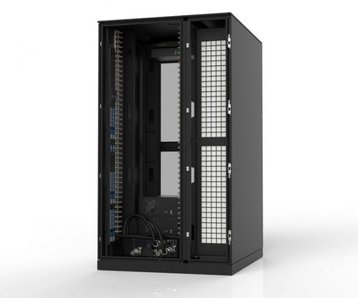 Barnet Hospital's intensive care unit (ICU) received the 42U Micro Data Centre 3 last week. The containerized facility has a capacity for up to a 12kW load and will provide network and communications services for the operational side of the ICU.
According to the company, the micro data center has been designed to a "high-security specification" and cannot be accessed by the general public. The installation process took three days, including the relocation of servers and equipment to the new cabinet, cabling, and power supply installation.
Secure I.T. Environments' micro data centers incorporate a 19" cabinet, cable managing, cooling, UPS, power, monitoring, security, and fire protection all in one small data center unit between 40cm wide and 80cm wide, and up to 45U tall.
Chris Wellfair, projects director at Secure I.T. Environments, said: "Intensive care units can be one of the most challenging locations in a hospital to install a data center – reliability and security are critical characteristics for any technology used. Our micro data center range not only meets that standard, but can handle high-density applications with ease, and fit elegantly and quietly into any environment."
Secure I.T. Environments delivers modular and containerized data centers for private, healthcare, education, and government sectors across the UK. The company has provided similar containerized micro data centers for Norfolk & Norwich University Hospital and Johnson Service Group, in 2021 and 2022 respectively.
The company has also provided data center modules for Proximity Data Centres at the company's Nottingham facility. In 2019, the Thurrock County Council received a 234 sqm (2,500 sq ft) facility for £560,000 ($719,000 at the time).