The UK Government is looking to invest £800 million (~$950 million) into a new supercomputer for the country, Bloomberg reports.
The publication, however, also reported that the investment plans have yet to be approved by the UK treasury, and officials do not think it is likely to happen in time for the budget which will be revealed next week.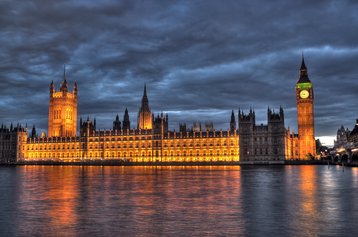 This comes just days after a policy paper was published by the UK governmental Department for Science and Technology, announcing plans to make the nation a science and technology superpower by 2030, known as the UK Science and Technology Framework.
The framework identifies five key areas that the UK sees as 'critical technologies': Artificial Intelligence (AI), engineering biology, future telecommunications, semiconductors, and quantum technologies.
The framework also details some initial projects, including £370m ($440m) in funding for AI research and the establishment of a new quantum computing research center. There is also the unbudgeted announcement of plans for an exascale supercomputer facility.
On 6 March 2023, an update to the Independent Review of The Future of Compute: Final report and recommendations was published, looking at the current state of the technology in the UK.
In a letter to the chancellor of the exchequer and the secretary of state for Science, Innovation, and Technology, University of Cambridge professor and vice president of research at Google, Zoubin Ghahramani detailed his three key recommendations.
"First, we need a strategic vision, roadmap, and national coordination. The UK's public compute infrastructure is fragmented and we do not currently have a long-term plan. We need a national coordination body to deliver the vision for compute, that can provide long-term stability and adapt to the rapid pace of change in compute technology.
"Second, we need to make immediate investments in the path to exascale compute, using a phased approach outlined in this review, so that we are not falling behind our peers.
"Third, we need to increase capacity for AI research immediately to power the UK's impressive AI research community and plan for further AI capacity as part of our exascale system."
According to the review, the UK currently has only a 1.3 percent share of the global compute capacity, and does not have a system in the top 25 of the Top500 list of most powerful supercomputers.
The UK has been looking into an exascale facility for several years, with a £5 million ($6m) being set up in 2021 to look at the kind of software and algorithms the UK's hypothetical exascale supercomputer could run, along with the Government's Chief Scientific Advisor saying that the UK urgently needs a dedicated supercomputing policy that same year.
If the funding gets approved for a UK exascale computer, it will be the fourth known entity after the US, EU, and China (though not officially announced by the latter) to fund the development of one.