The UK plans to rejoin the European Union's flagship Horizon Europe science research program.
The £85 billion ($106bn) research program covers a wide variety of areas, including healthcare, climate change, and agriculture. It also funds the EuroHPC supercomputing program, semiconductor research, and studies into space-based data centers.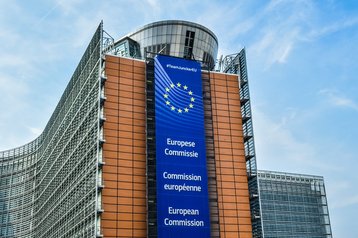 The UK left Horizon when it exited the European Union in 2016, impacting research efforts across the country.
UK Prime Minister Rishi Sunak said: "We have worked with our EU partners to make sure that this is the right deal for the UK, unlocking unparalleled research opportunities, and also the right deal for British taxpayers.
From next year, the UK will contribute about £2bn ($2.51bn) on average a year to Horizon, along with £132 million ($165m) for Copernicus Earth, the EU's observation satellite program. As part of the deal, if the UK receives more in grants than it pays in financial contributions, its profits will be capped at eight percent over two consecutive years.
Equally, if the UK receives 12 percent less out than it pays in, it can ask a UK-EU Specialised Committee to take action. Should the loss reach 16 percent, its future financial contributions will be adjusted.
While Sunak pitched the arrangement as a new deal, an EU official said: "We are basically operationalizing what was agreed in 2020."
As a non-EU nation, the UK will have restricted access to 'sensitive' programs, including quantum and space projects. The UK will also not rejoin Euratom, the EU's nuclear energy program.