UK cloud provider UKCloud has been acquired by a newly-created investment company Hadston 2 Limited, led by the provider's founder.
Hadston 2 Limited, an investment vehicle led by well-known entrepreneur and UKCloud founder and chairman, Jeff Thomas, and backed by UKCloud's existing institutional investors including BGF Group plc and Digital Alpha.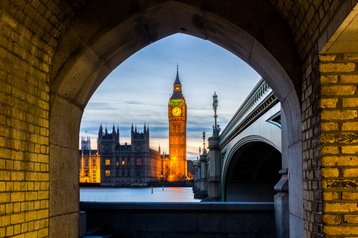 The companies said the acquisition is part of Hadston 2's 'strategic vision' to build a group of companies leading in the digital infrastructure space. The new investment will reportedly facilitate the expansion of UKCloud's product portfolio and platform.
Terms of the deal – which is subject to the National Security Investment Act – were not shared.
"UKCloud has long been a market leader in the delivery of sovereign, secure cloud technologies to public sector organizations spanning government, health and defense – and today marks the beginning of a new, ambitious strategic vision," said Jeff Thomas, Chairman, Hadston 2 Limited. "The funding provides a strong foundation on which to assemble a portfolio of innovative businesses promoting the ethical and sustainable use of data to drive positive change in our communities and economy."
Founded in 2011 as Skyscape Cloud Services and rebranding as UKCloud in August 2016, the company occupies Ark Data Centres facilities in Farnborough, Hampshire, and Corsham, Wiltshire, targeting UK Government customers.
Simon Hansford, CEO of UKCloud, added: "As a Strategic Cloud Provider to government, UKCloud has powered digital transformation across the UK public sector for over a decade. This investment is a significant milestone for UKCloud, funding the business through to profitability and accelerating the development of industry leading capabilities to help organizations of all sizes embrace the obvious benefits of cloud and digital transformation."
Hadston – a newly created special purpose investment company – said it plans to position UKCloud as part of a portfolio of businesses to "assist nations which value and require sovereign cloud technologies."
"We are pleased to support Hadston 2 in its acquisition of UKCloud and to support Jeff Thomas's strategic vision for growing the business to meet customer demand for secure, sovereign data management and sustainable digital transformation; themes which align well with our views of market opportunities and priorities," said Vasa Babic, Partner, Digital Alpha.
James Austin, Director at BGF, which first invested in UKCloud in 2014, added: "With this investment, UKCloud is well positioned to cement its position as a leading provider of critical cloud infrastructure to public sector organizations and grow its roster of quality clients."