The UK disaster recovery specialist Databarracks has bought London-based enterprise backup expert 4sl.
Databarracks has its own space in The Bunker, a former Cold War RAF radar station at Sandwich in Kent, built underground with blast shielding, but has been shifting its customers towards the cloud. Combined with 4sl, it how has 75 staff including 50 data protection experts. The purchase price was not disclosed.
For breaking data center news, features, and opinions, subscribe to DCD's newsletter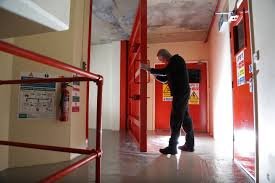 Backup specialists bunker down together
"Over the past twelve months we have been transforming our core services," said Peter Groucutt, managing director of Databarracks. "We have migrated our customers' backups and disaster recovery workloads from our data centers into Microsoft Azure, AWS and Google Cloud. We are now the largest Public Cloud Backup and Disaster Recovery specialist in the UK."
Asked by DCD whether Databarracks is moving away from physical data center space, Groucutt responded: "The Bunker has been a fantastic partner for Databarracks for the past eighteen years. Over the past two years we have seen our footprint in the data centre decrease while our public cloud footprint has increased.
"The demand for this has been led by our customers and we continue to listen to them and their future technology strategy. We still have a significant footprint in physical data center space and as long as there remains demand for that we will keep that as an option for our customers. However at the moment the move is towards public cloud and this is especially relevant for backup and DR workloads where the economies, convenience and instant scalability make it a 'no brainer' for the majority of organisations."
Databarracks' website assures customers that those wanting physical storage can still put it in the Bunker: "Secure ex-military compounds, purpose-built to protect people from nuclear attack, now protecting data from every potential threat."
On the acquisition of 4sl, Groucutt said: "4sl is a company we have always admired for its expertise and skill in enterprise data protection," said "It is a globally recognized leader in delivering managed Commvault services, providing a gold standard of support to its customers. Getting to know Barnaby [Mote, 4sl CEO] and the team, we have been impressed by how similar the cultures of our businesses are, and how much we have in common."
Groucutt particularly mentioned 4sl's ability in moving data out of legacy tape environments: "Together we are offering modern data protection to organizations in the UK and around the world. We have expertise across the leading backup, replication, storage, and cloud technologies "
He added that in 2020, business continuity and resilience were stressed by the pandemic, in which IT became a major business enabler.
A large part of 4sl's business is as a service provider of Commvault data management, and the combined company is now the UK's largest managed service provider for Commvault, according to Barnaby Mote, 4sl CEO. 4sl also works with Veritas, Dell EMC, IBM, Micro Focus, Veem, Asigra, and Arcserve, using hardware from HPE, HDS, IBM, Netapp, Dell EMC, and Pure.
Databarracks thanked various firms for assisting in the acquisition: Bird & Bird, KPMG, RSM, and Boost & Co.