UK Edge data center firm has announced Claude Sassoulas as its new Chief Executive Officer.
The Cambridge-based company is known for making unattended outdoor data center cabinets that are more flexible than those based on the standard ISO shipping container size. However, the company has previously told DCD it is also involved in a number of hyperscale projects.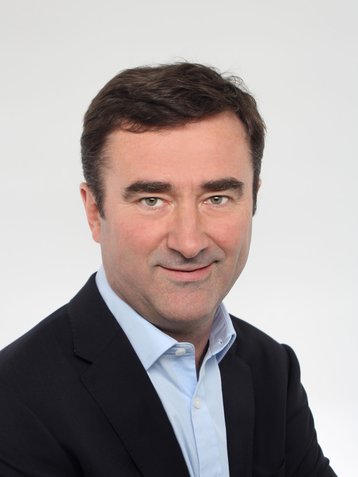 Paris-based Sassoulas replaces DataQube founder David Keegan, who was previously CEO of DC Intelligence and Trillion Consulting and President at Nova Mission Critical.
Prior to joining DataQube, Sassoulas spent 4 years as COO at InterCloud, a Paris-based European software-defined cloud interconnect provider. He was also the managing director Europe at Tata Communications for 13 years.
"I'm delighted to be joining this disruptive company during such an exciting growth phase," said new CEO Claude Sassoulas. "Demand for real-time data handling is growing now that 5G rollouts and the technologies they support are gaining momentum, and existing edge facilities are struggling to deliver. Our solution's flexible architecture, HPC capabilities, green credentials, and compelling price point are set to be real game changers in the data center industry."
"Claude's proven ability to scale businesses in the telecoms and cloud infrastructure will be invaluable to the commercialization and development of DataQube," added Anne-Laure de la Roche, head of asset management at Dataqube backer Rgreen Invest. "Global digitalization is driving the need for sustainable data handling at the edge and DataQube is the optimal solution."
Dataqube has previously invested in LiquidCool, partnered with Australian Edge firm Edge Centres to deploy 20 DataQube boxes in the US, and has previously announced it was working with cooling specialist Primaria to test the use of R32 refrigerant instead of the more usual R134a and R410a.
The company raised €26 million ($29m) in Series A funding from French investment management company Rgreen Invest late last year.