The University of Alabama (UA) is to get a new data center to host supercomputers.
The UA System Board of Trustees has given Stage 1 approval for a new high-performance computing (HPC) data center on the university's campus in Tuscaloosa.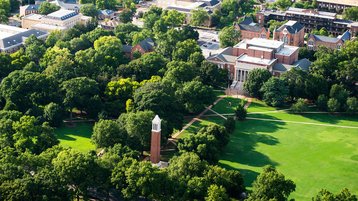 The project is estimated to require $96 million in funding, $44.5m of which is coming from the US Department of Commerce's National Institute of Standards and Technology, and $46m from the state's Education Trust Fund, as approved by Governor Kay Ivey.
The facility is planned to span 40,000 sq ft (3,716 sqm), and will be completed in August 2026.
"This funding will greatly enhance UA's ability to make scientific and engineering advances that support critical work in water security, as well as research in a variety of areas of water-related science," said UA president Stuart Bell.
"Not only will it strengthen collaboration across the UA System and between our students and key players in the growing water industry and other scientific research areas, but it will also develop the technical skills that our students can then apply in valuable careers that will support new industry opportunities in our state."
UA works closely with the National Oceanic and Atmospheric Administration's (NOAA) National Water Center and the US Geological Survey Hydrologic Instrumentation Facility, both of which are located on UA's campus.
According to Dr. Allen Parrish, the interim VP for research and economic development, the HPC center will aid with "developing a highly skilled workforce that will spur economic development for the 21st century in Alabama."
Earlier this year, NOAA announced that it was expanding its Weather and Climate Operational Supercomputing System's computing power by 20 percent. The system is comprised of multiple HPC clusters, currently with a combined capacity of 49 petaflops.