A contract to build and operate an expanded government data center at Base Borden has been awarded by Shared Services Canada, Canada's Minister of Public Services Judy Foote has said.
The winning bid was submitted by Uptime Infrastructure Partners – a consortium formed by Forum Equity Partners, Walsh Contractors and Balfour Beatty.
The consortium will manage the facility on behalf of Shared Services Canada, an organization responsible for delivering mandated email, data centre and network services to Canadian public sector agencies and their partners. The site will contain digital information including pension plan files.
Dreams of consolidation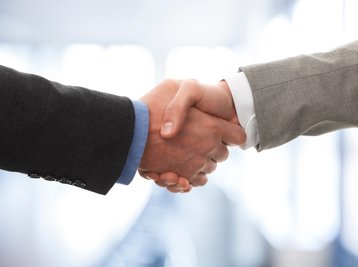 The deal, worth $322 million, will see payments spread over a period of 25 years.
Shared Services was established on August 4, 2011 to streamline the Canadian government's IT infrastructure down to a handful of data centers from the nearly 500 it currently uses.
The enlarged Borden facility is expected to be operational by Q3 2017. It is one of a small group of sites chosen by the Canadian government to store federal government information currently held at hundreds of smaller data centers.
Since it was established, Shared Services Canada has been set the task of merging 63 email systems into one, in addition to migrating information and applications to new data centers.
However, the project has been beset by delays as both the cost of the transition and its anticipated timeframe have grown.
It was announced in March 2016 that Shared Services would receive an extra $383.8 million of government funding by March 31, 2018, to offset the impact of maintaining older systems while the organisation prepares to migrate information to modern data centers such as the one in Borden.
Employees at Shared Services have reported a number of outages during the transition that have led to large numbers of government workers being left without email service, according to the Ottawa Citizen.
Missing the mark
An original deadline for completion of the single email initiative of March 31, 2015 subsequently became September 30, 2016. The same original target was set for the migration of approximately 1,000 applications. By July 2015 only 10 percent of the apps had completed the move.
As of April 2016, less than eight percent of the government's 15,000 software applications had been transferred from aging facilities to newer ones.
Together these projects were initially projected to yield annual savings of $250 million by 2020, with one third of this figure achieved through data center consolidation. The previous Conservative government predicted generation of an extra $150 million through cuts to Shared Services' annual based budget.
However, this emphasis on cost savings has proven to be a false economy as money had to be diverted to be spent on fixing outages caused by an aging technology infrastructure, the Ottawa Sun reported. Years of government inactivity followed by an abrupt rush to invest in new data centers, bypassing necessary stages of testing, may be to blame for current difficulties according to the newspaper.
The Sun cites comments made by one of the authors of the PricewaterhouseCoopers report, said to be a key driver behind the creation of Shared Services in 2011. "We did not contemplate the government would move so quickly. That's a bit unusual to us to be honest," PwC partner John Chang told a Commons committee in 2012.
Of the $1.24 billion spent by government on professional IT services, 19 percent was paid to Shared Services, according to figures for the fiscal year up to March 31, 2015, with the remainder relying on private sector contractors.
In a bid to help achieve the data migration, in 2014 Shared Services awarded a 25-year contract worth $267 million to IBM to operate a data center from a facility in Barrie. It also outsourced email migration to Bell Canada and CGI Group, though this project is running more than 18 months late.
In November 2015 the move to a single email system was suspended indefinitely after Bell Canada found hardware issues it is still working to fix.