The US Army is taking another go at moving its IT to the cloud, with a new $1 billion migration project.
The Enterprise Application Modernization and Migration (EAMM) is expected to be awarded by the end of June 2023.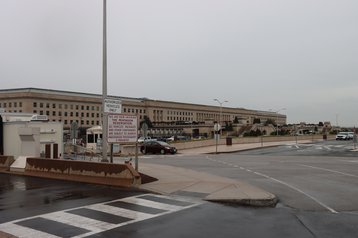 "Right now, there's not a single contract [Army Commands] can go to, so they're doing a lot of shopping through multiple contracting centers to find the right vehicle, and it takes them nine months before they actually get on contract," Army CIO Dr. Raj Iyer told reporters, per the Federal News Network.
"And if you have to wait nine months, you're likely now in a new fiscal year, and you don't have the money anymore."
The contract will be handled via the military's existing Enterprise Cloud Management Agency.
"[We'll be] holding their hands," Iyer said. "It's no longer just telling the commands, you've got to go figure it out. We'll help them migrate, all the way from architecting the cloud solution, working through migrating the data, the contract vehicle, and so on."
The migration effort comes after the protracted collapse of the single-cloud JEDI contract, and multiple delays to its successor, the JWCC.
At the same time, the US Army is in the midst of culling hundreds of data centers as part of wider federal systems consolidation efforts.