The US government has added five more Chinese technology companies to its Commerce Department blacklist, following a similar ban against Huawei.
The move - against supercomputing companies like Sugon, and microprocessor designers like Hygon - restricts US companies from selling goods or services to those businesses without government approval.
A Tech Cold War
The five entities are:
Hygon, and its affiliates Chengdu Haiguang Integrated Circuit and Chengdu Haiguang Jincheng Dianlu Sheji
HMC, and its affiliates Chengdu Haiguang Microelectronics Technology and Chengdu Haiguang Wei Dianzi Jishu
Hygon (also known as Higon) and its affiliates Hygon Information Technology, Haiguang Xinxi Jishu Youxian Gongsi, THATIC, Tianjing Haiguang Advanced Technology Investment, and Tianjing Haiguang Xianjin Jishu Touzi Youxian Gongsi
Sugon and its affiliates Dawning, Dawning Information Industry, Sugon Information Industry, Shuguang, Shuguang Information Industry, Zhongke Dawn, Zhongke Shuguang, Dawning Company, and Tianjin Shuguang Computer Industry
Wuxi Jiangnan Institute of Computing Technology, and affiliates Jiangnan Institute of Computing Technology and JICT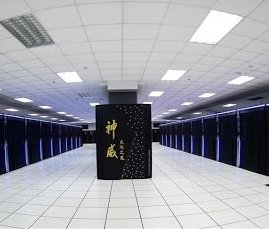 "There is reasonable cause to believe, based on specific and articulable facts, have been involved, are involved, or pose a significant risk of being or becoming involved in activities that are contrary to the national security or foreign policy interests of the United States," the Department of Commerce said.
"Sugon and the Wuxi Jiangnan Institute of Computing Technology was of particular attention for the department due to its work on the Chinese development of supercomputers. Sugon has publicly acknowledged a variety of military end uses and end users of its high-performance computers."
Sugon develops various supercomputers, including the 43rd most powerful supercomputer in the world, the Advanced Computing System (PreE), and Slovenia's Arctur-2 HPC system. It is also working on an exascale prototype system, using chips from Hygon - but Hygon's designs are based on a complicated licensing agreement that allows it to make chips using AMD's Zen micro-architecture.
The New York Times reports that Sugon also makes data centers for companies like e-commerce giant JD.com and Bytedance, owner of social media app TikTok.
The department continued: "Wuxi Jiangnan Institute of Computing Technology is owned by the 56th Research Institute of the General Staff of China's People's Liberation Army. Its mission is to support China's military modernization."
With supercomputers often used for simulating nuclear weapons, this is not the first time the US has sought to cripple China's HPC efforts. In 2015, the US Department of Commerce banned US companies from selling Xeon and Xeon Phi CPUs to China's top national laboratories, leading to a huge state initiative to build home-grown chips and HPC technology within China.
While the effort has made rapid progress in recent years, Chinese businesses and research institute still rely heavily on US technology, particularly Intel CPUs and Nvidia GPUs. They also use interconnect technology such as Mellanox's, an Israeli company set to become bound by US laws when it is acquired by Nvidia.
"The interconnect technology is as important if not more important than the processors," Professor Jack Dongarra, co-creator of the Top 500 told the New York Times. "The impact of this government order is going to be far-reaching."