The US government has imposed sanctions on cryptocurrency mining company BitRiver.
This week the US Department of the Treasury's Office of Foreign Assets Control (OFAC) designated companies operating in Russia's virtual currency mining industry, the first time it has targeted cryptocurrency companies.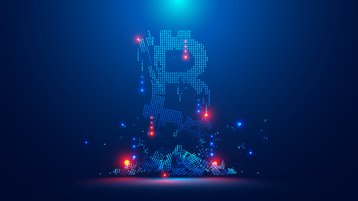 "Treasury can and will target those who evade, attempt to evade, or aid the evasion of US sanctions against Russia, as they are helping support Putin's brutal war of choice," said Under Secretary for Terrorism and Financial Intelligence Brian E. Nelson. "The United States will work to ensure that the sanctions we have imposed, in close coordination with our international partners, degrade the Kremlin's ability to project power and fund its invasion."
BitRiver was founded in 2017 in Russia by Moscow-based Igor Runets. OFAC notes that it shifted legal ownership of its assets to a Switzerland-based holding company in 2021, but has been sanctioned for operating or having operated in the technology sector of the Russian Federation economy.
"By operating vast server farms that sell virtual currency mining capacity internationally, these companies help Russia monetize its natural resources," OFAC said. "The United States is committed to ensuring that no asset, no matter how complex, becomes a mechanism for the Putin regime to offset the impact of sanctions."
OFAC additionally designated 10 Russia-based subsidiaries of Bitriver AG for being owned or controlled by, or for having acted or purported to act for or on behalf of, directly or indirectly, Bitriver AG: Management Company Bitriver, Bitriver Rus, Everest Grup, Siberskie Mineraly, Tuvaasbest, Torgovy Dom Asbest, Bitriver-B, Bitriver-K, Bitriver-North, and Bitriver-Turma. All are labelled "OOO", the Russian designation for a limited liability company.
According to the company's about page, BitRiver operates five data centers – including a 100MW in the Siberian city of Bratsk – and has 15 projects in the implementation phase both in Russia and abroad. The total power consumption of BitRiver's Russian data centers is 300MW.
As well as CEO of BitRiver, Runets is Chairman of the Mining and Blockchain Technologies Commission, at the Russian Chamber of Commerce and Industry. He is also CEO of the Faraday Energy Company, a Moscow-based energy trading company, as well as CEO of hosting firm Servers.Global.