Vantage has acquired a plot of land in Sterling, Virginia.
BizJournal reports that the company has acquired nearly 10 acres in Loudoun County from Boston Properties Inc. for $27 million.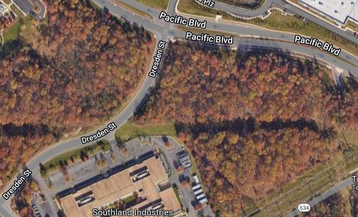 Local county property records show that the Boston-based real estate investment company last month sold the two adjacent undeveloped parcels located on the south side of Pacific Boulevard at Dresden Street to Vantage Data Centers.
Boston Properties had controlled the properties for 20-plus years. Boston Properties acquired one parcel, totaling 3.99 acres, for $5.4 million in 1998, according to public records. It bought the second, 5.8-acre piece in 2000 for an unknown price.
Spokespeople for Vantage and Boston Properties did not respond to BJ's request for comment.
This is the second plot of land Vantage has acquired in Sterling in the last 12 months. Vantage bought a total of 17 acres located at 22318 Glenn Drive for $46 million in October last year. According to documents filed by Loudoun County Economic Development, the site will have up to 96MW of capacity across 800,000 sq ft (74,300 sqm) of data center, likely split across two buildings. The Glenn Drive location is less than two miles away from the newly-acquired plot.
Vantage's existing 'Ashburn VA1' campus, located at 45200 Vantage Data Plaza in Loudoun County's Sterling, spans 42 acres. At full build-out, it will feature five buildings spanning more than 1 million sq ft and offering more than 146MW. Two buildings are currently in operation, with a third in development.
According to DgtlInfra, Vantage also owns a 134-acre plot of land at 19509 Belmont Ridge Road in Ashburn it acquired for $180 million earlier this year and is holding for a third Virginia campus.